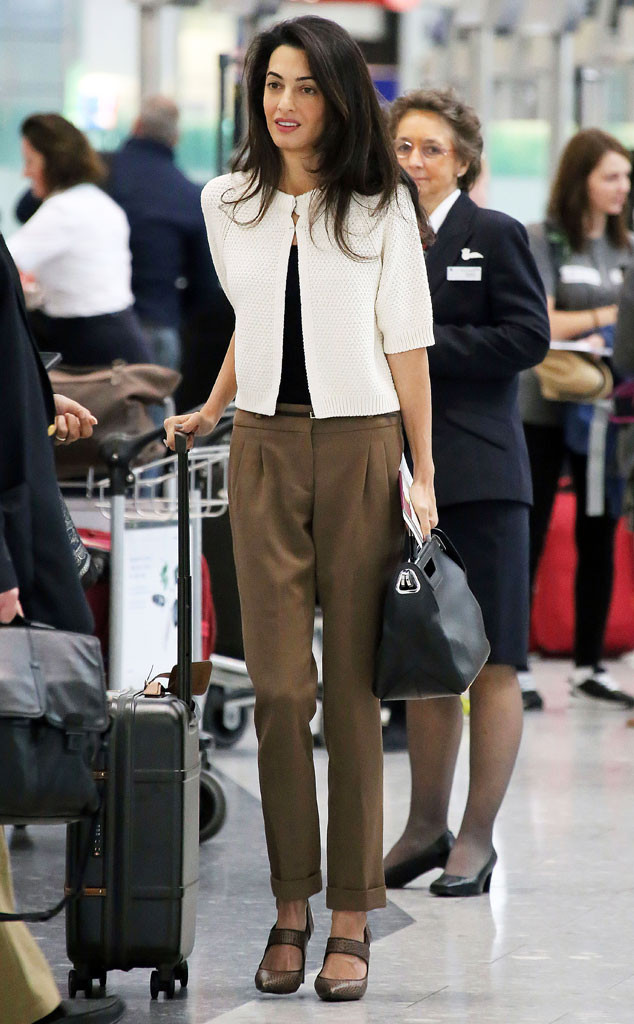 Xposure/AKM-GSI
Amal Alamuddin is back to work after her lavish Venice wedding to George Clooney!
The gorgeous human rights lawyer, who wed Clooney on Sept. 27, was photographed at Heathrow airport Monday morning where she caught a flight to Greece for her latest legal case. Alamuddin looked like her usual chic self in brown slacks, a black top and a formal white coat paired with brown heels and a black purse. The newlywed brunette beauty looked happy and glowing while toting her luggage through the terminal.
Following her airport sighting, Alamuddin was spotted in Athens today. Alamuddin is in Greece this week with fellow law firm partners to meet with Prime Minister Antonis Samaras regarding Greece's bid to win back the Parthenon Marbles, a set of ancient sculptures currently held at London's British Museum.