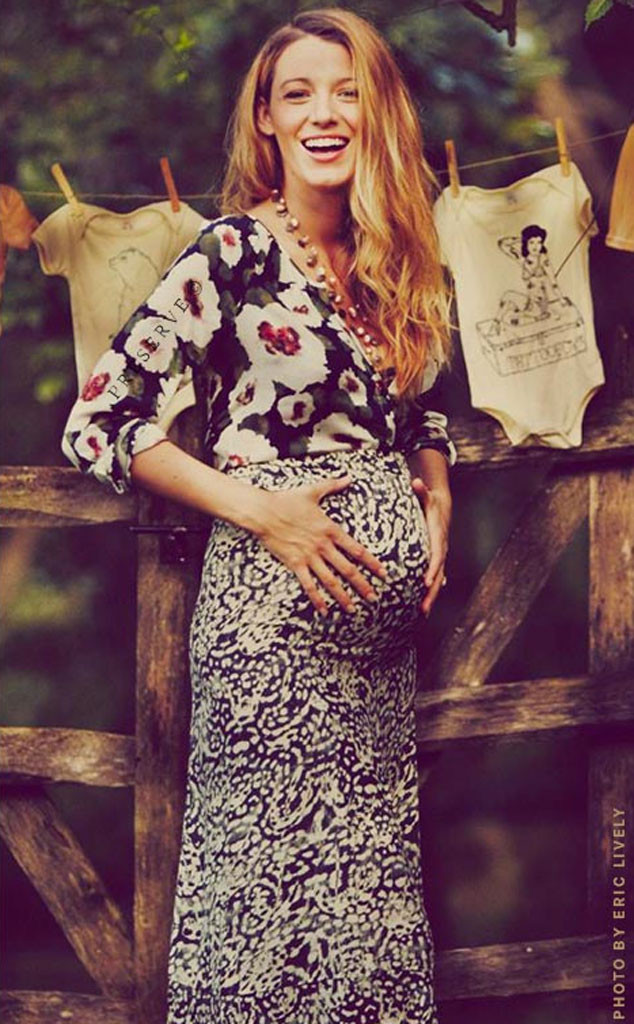 Couresty: Eric Lively/preserve.us
To all those who want to snag Blake Lively's pregnancy style, we have this to say: You snooze, you lose!
Just a week after announcing her first pregnancy with a sweet baby bump pic via Preserve, Blake's Sam & Lavi maternity ensemble has already sold out. But really, we can't say we're that surprised—Blake's always been a fashion trailblazer.
The star radiates in her latest pregnancy pic, flashing a big smile as she cradles her burgeoning bump. While 27-year-old's orchid-print Lyna blouse is completely sold out, the black-and-white Seren maxi skirt she wears is still available in a few select sizes. But act fast, people, we doubt it will stay on the shelves for long!