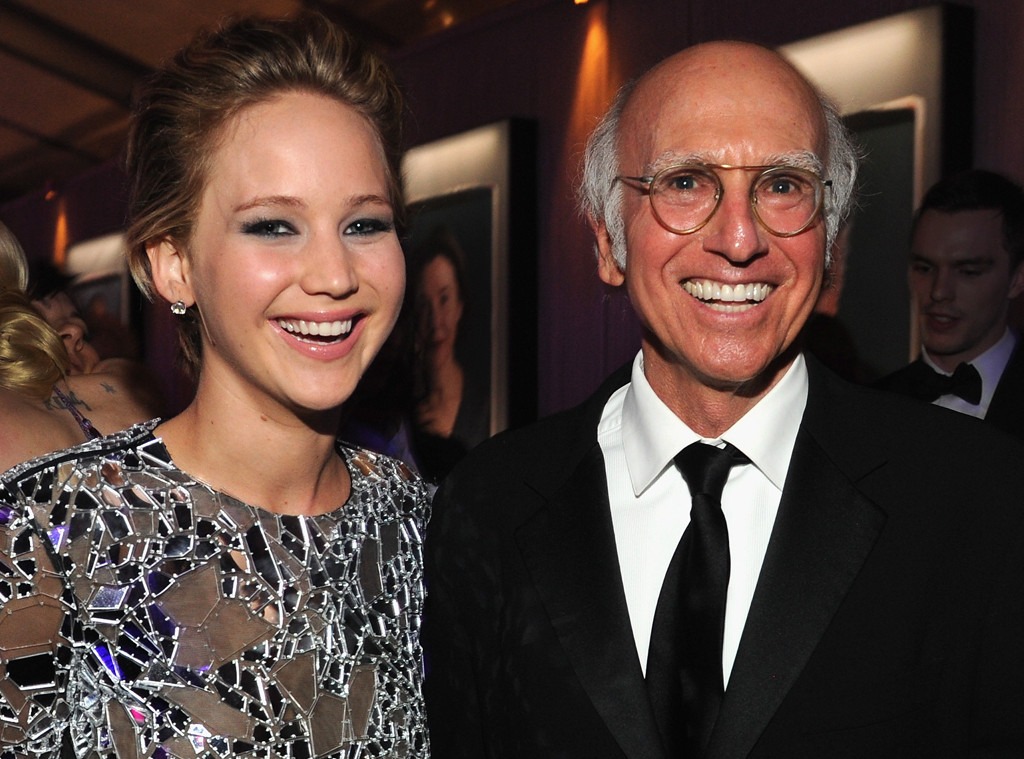 Kevin Mazur/VF14/WireImage
Chris Martin has some competition! In Vanity Fair's November issue, 24-year-old cover girl Jennifer Lawrence raved about Larry David, saying, "I'm in love with him, and I have been for a really long time."
How did the Curb Your Enthusiasm star react to Lawrence's public profession of love? "Smart kid," he said during the New Yorker Festival Saturday. "It's a shame that I'm about 40 years older than she is." The New Yorker's David Remnick then read the rest of Lawrence's quote, in which the Academy Award winner said, "I worship Woody Allen, but I don't feel it below the belt the way I do for Larry David." The 67-year-old co-creator and head writer of Seinfeld laughed, saying, "Maybe she's referring to her knees."
Is their 43-year age difference really a problem, though? (At 37, Martin is 13 years older than Lawrence.)
"I don't think I could do it. On one hand, it's very flattering and on another hand, it's kind of a shame—in terms of timing," David explained. He then added, "I'd have fun watching the reality show of it, though."
Lawrence previously told Vanity Fair that she wants a partner who "isn't afraid to fart in front of me." The Serena actress isn't looking for a "big, passionate love," either. "I'd rather have just a peaceful time." Lawrence also said she wants a man who "has the same taste in reality TV." Her favorite shows include Dance Moms, Doomsday Preppers, Hoarders, The Real Housewives of New York City and Shark Tank. "Basically, what I'm saying is all I need in a relationship is somebody to watch TV with me," she said.