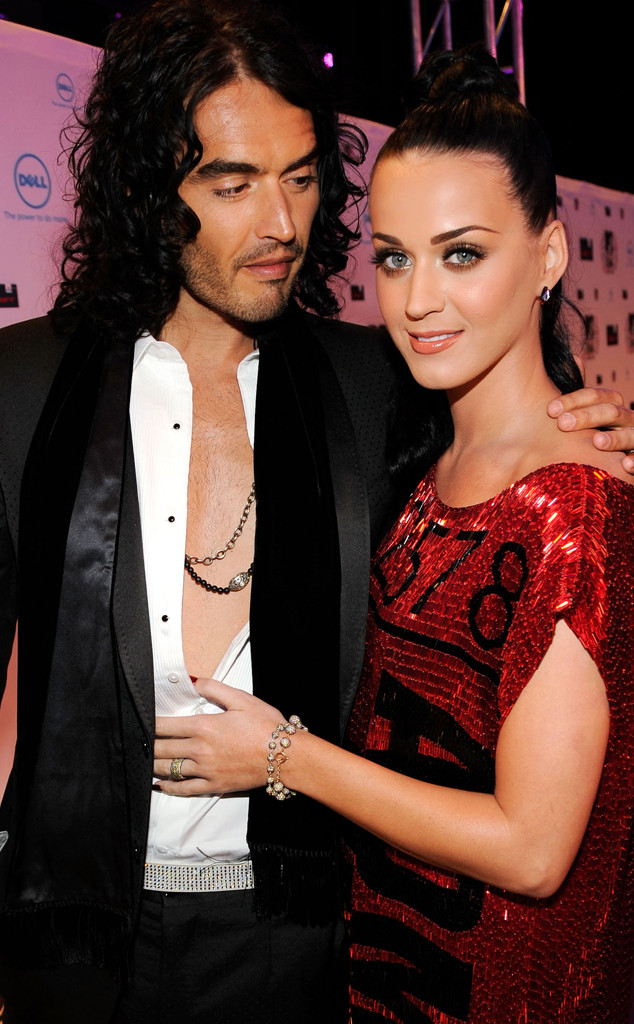 Kevin Mazur/Wireimage
Russell Brand is on a mission to spread the word about his latest book, Revolution, to the masses.
During an interview with Matt Lauer on the Today show, the British comedian and political activist explained how spreading love is the key to changing today's society, adding, "love is ultimately what we're here for."
Brand also admitted the upsides of fame, saying that it's "nice at first, good for the restaurants and the under-the-table action but ultimately unfulfilling."
He also opened up about his marriage of 14 months to Katy Perry.
"I really enjoyed it," he admitted when asked if he enjoyed being married to the pop star. "Katy Perry is an amazing person."