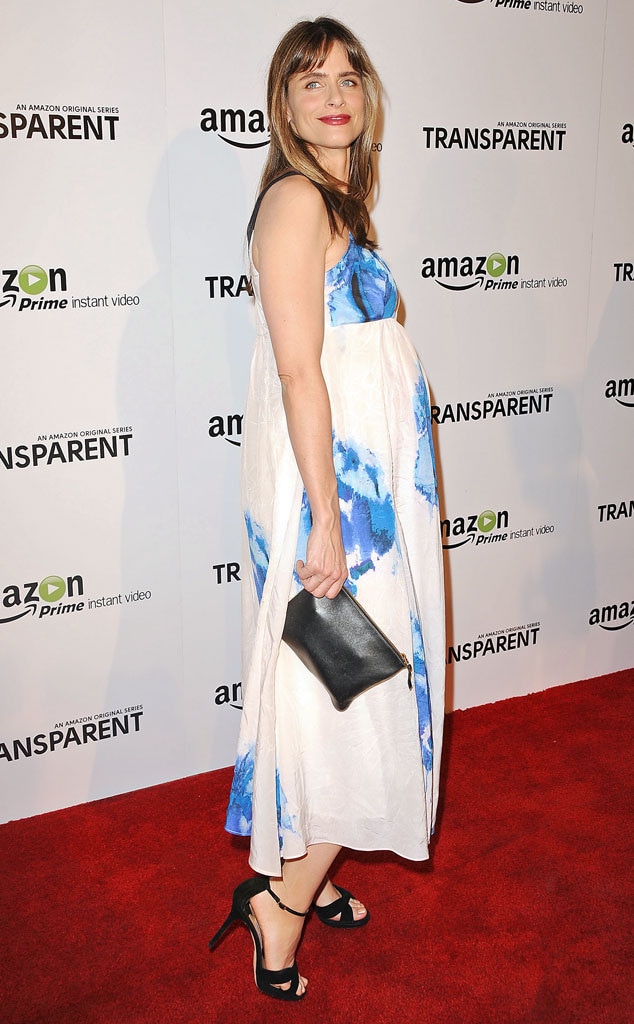 Jason LaVeris/FilmMagic
There's a first for everything, right?
Amanda Peet, who is already the proud mom of two daughters, is gearing up for the birth of her third child. This time, however, the actress is prepping for a baby boy!
"I'm very excited," the actress told People after revealing the baby's gender to the publication. "[My daughters] are very excited now. We'll see what happens when he actually arrives."
The 42-year-old, who revealed the news after receiving a flu shot as part of the Shot@Life campaign, also shared new details about how she's handling the big arrival.
"I'm definitely very tired," she admitted. "I'm 42 and it's my third baby." In fact, when asked if she has started the nursery, Peet said she hasn't focused on it just yet. 
After pregnancy reports began to swirl, the actress decided to announce her exciting news by showing off a baby bump at the 2014 Emmy Awards!
Since the announcement, Peet has made a few red carpet appearances to display her growing bump such as at the premiere of Amazon's Transparent and FX's American Horror Story: Freak Show.
For the most part, however, Peet has tried to remain out of the spotlight and instead focus on a few special projects. One of those include a children's book inspired by her own experiences growing up Jewish in mainstream America.
Until its completion, Peet and her husband, Game of Thrones producer David Benioff, will continue waiting for their newest bundle of joy with their two girls.
"We talk about it," she told the publication. "They talk to him and listen to him."Cute! 
Congratulations to the happy family on their exciting news!