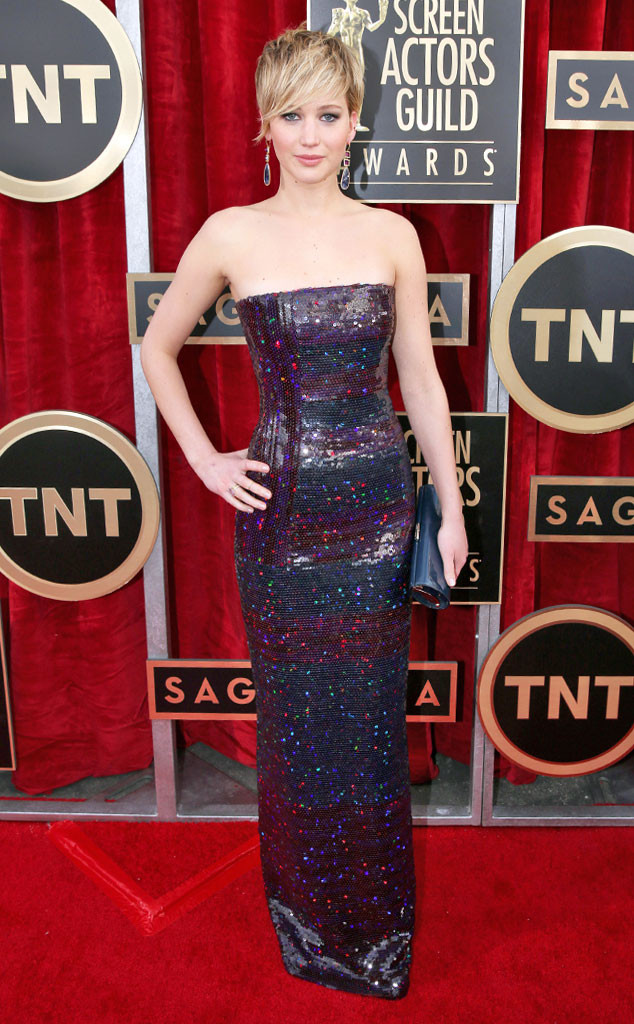 Matt Sayles/Invision/AP
Did Jennifer Lawrence diss Gwyneth Paltrow's healthy eating habits?
In her recent interview with Vanity Fair, the 24-year-old Hunger Games star seemed to take a stab at the gluten-free eating fad, which Paltrow has very publically endorsed in the past.
V.F. writer Sam Kashner wrote, "Jennifer is the anti-vegan, anti-gluten-free consumer, having just eaten a breakfast of spaghetti and meatballs before the interview." J.Law went to describe gluten-free as "the new cool eating disorder, the 'basically I just don't eat carbs.'"
Paltrow is a big supporter of eating gluten-free. She also details lots of gluten-free recipes in her hit cookbook It's All Good.