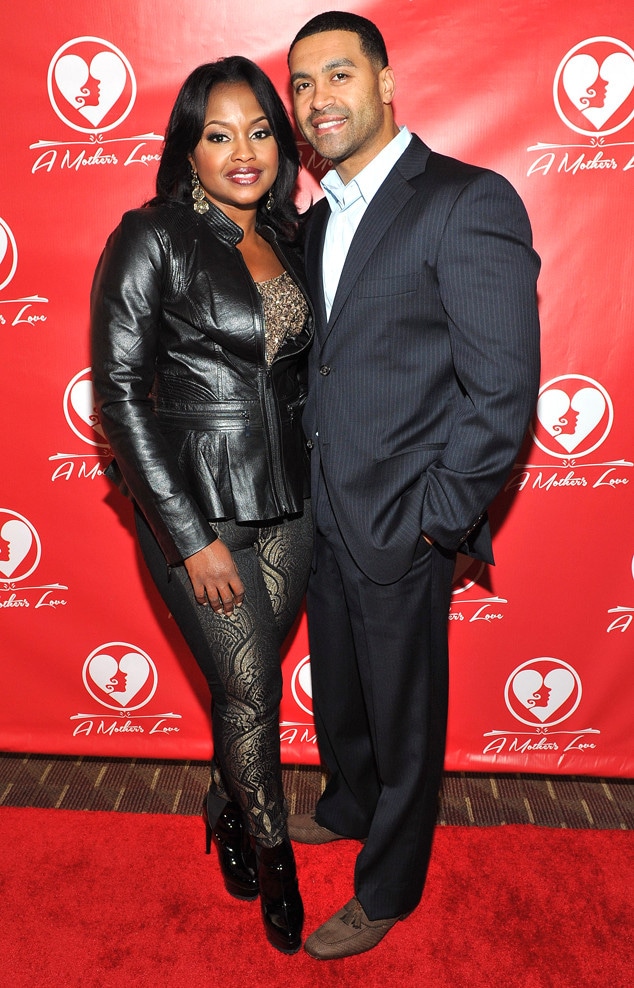 Prince Williams/FilmMagic
Phaedra Parks is pulling the plug on her marriage to Apollo Nida. 
The Real Housewives of Atlanta star "has retained an attorney with the intent of amicably ending her marriage," her rep, Steve Honig, exclusively confirms to E! News in a statement. Last month, Nida checked himself in to prison to begin an eight-year sentence which was issued in July following his guilty plea to bank fraud back in May.
This is the second long-term prison stay for Nida, who was incarcerated for six years between 2003 and 2009 for car theft charges.
The former couple has two children under the ages of four, sons Dylan and Ayden. 
The same day that Nida entered prison, Honig issued a statement on Phaedra's behalf to E! News. Parks "is now putting all of her energy into ensuring the well-being of her two children and making decisions that are in their best interests," he said. "This situation has put a tremendous strain on Phaedra and her family and she is working hard to bring back a sense of normalcy to everyone's lives."
Prior to the start of Apollo's sentence, a source told E! News that he had "been out partying every single night" adding that Nida has "made things very uncomfortable" for the Bravo star. 
"When he does speak to Phaedra, it's always about money," the source said. "He owes a huge debt in restitution and he wants to know if she's going to help him with it. 'Are you going to give me money?' is always his question. He still wants her financial support."
Back in July, an insider exclusively revealed to E! News that the pair's marriage was in serious jeopardy. "Phaedra and Apollo's marriage is on very shaky ground right now," a source told E! News. "Phaedra is trying to keep everything contained and protect her kids." 
Meanwhile, following Apollo's eight-year sentencing, his attorney Thomas D. Bever told E! News, "On behalf of my client Apollo, right now he feels remorse. He thought the judge was fair, and accepts his sentence, although he was hoping it would be less. Apollo is elated that this proceeding is past him and is no longer handing over his head. It meant everything to him that his mother and brother spoke on his behalf. He's OK, and will get through this."