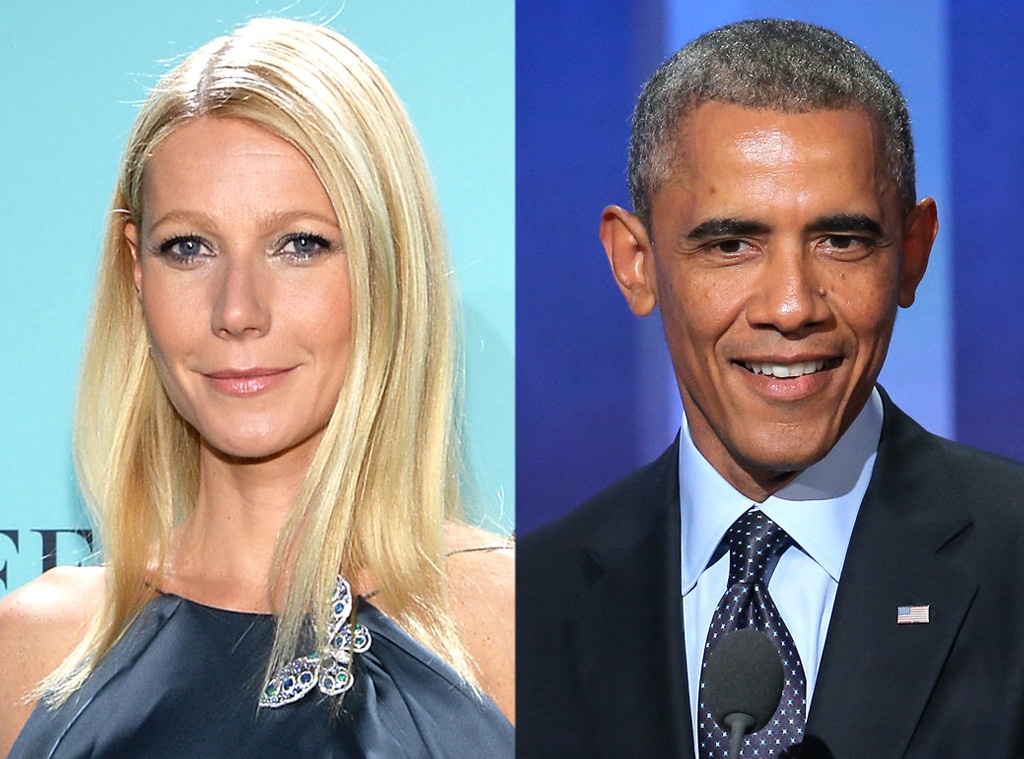 Dimitrios Kambouris/WireImage, Jemal Countess/Getty Images
This was your typical political event, but with some extra Goop.
President Barack Obama arrived at Gwyneth Paltrow's home in the Brentwood, Calif., for a Democratic National Committee fundraiser earlier this evening, and was given quite the greeting!
E! News learns that Paltrow, who was joined by her children, introduced herself to POTUS as "one of your biggest fans, if not the biggest," and couldn't help but make a remark on his physical appearance.
While making a brief speech, where Gwyneth cited sustainable energy efforts as well as Obama's push for equal pay, which she called "very important to me as a working mother," she turned the microphone over to him and said, "You're so handsome that I can't speak properly."
LOL! We're blushing and she wasn't even talking to us.
Obama touched on a variety of topics, including Ebola, which he said, "I want to assure everybody that the likelihood of an epidemic here in the United States is extraordinarily small, but there's a humanitarian crisis that's happening right now in West Africa where children not much older, and in some cases younger than Apple and Moses are dying on the streets alone."
The DNC reception and dinner in Los Angeles included approximately 200 supporters at the outdoor reception and 50 supporters attending the dinner. Tickets for the reception start at $1,000, while the price tag for dinner starts at a whopping $15,000. A guest list was not released but Julia Roberts and Bradley Whitford were spotted among the crowd.
It's the second fundraiser Paltrow has hosted for Obama. She raised money from expatriates in London for Obama's 2012 re-election campaign, but POTUS said he wasn't able to attend that event because there weren't enough doors to knock on there.