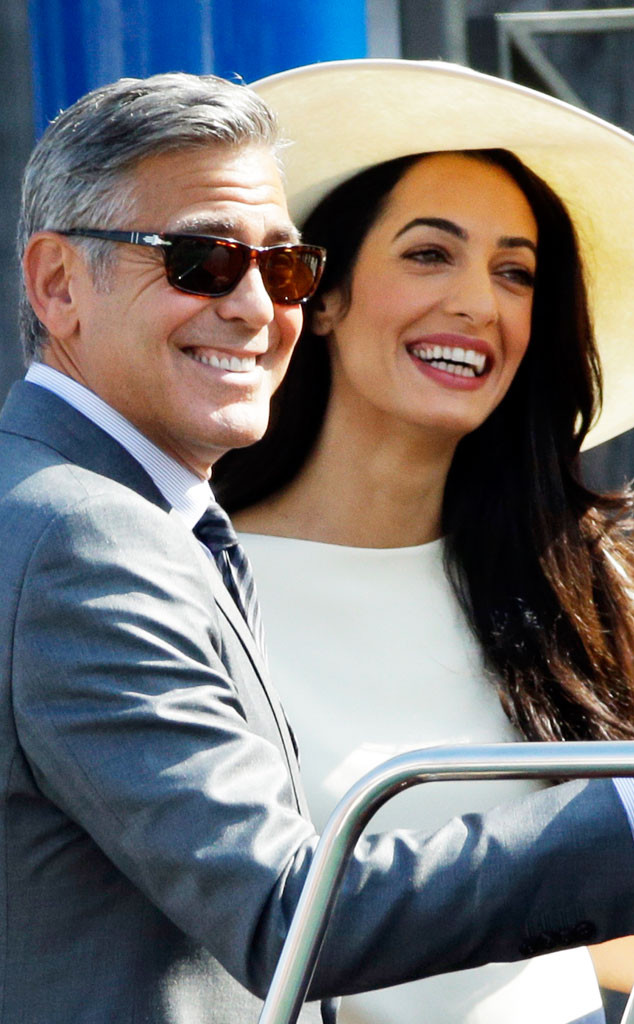 AP Photo/Andrew Medichin
Home sweet home! Or rather, island sweet island.
According to a local report, newlyweds George Clooney and Amal Alamuddin have been eyeing a secluded manor home on the River Thames in Sonning Eye, Oxfordshire, and a local source tells E! News that they have heard Clooney has purchased the mansion. A representative for George Clooney declined to comment on the report.
Locals have also reportedly spotted George and Amal at the village pub, The Bull Inn. Twitter was abuzz, with one resident tweeting, "George Clooney has bought a house in my village and was drinking in my local last night. We're going to become best mates."
The property in question is on its own island in the Thames, which spans four acres and on it sits a hugely impressive estate called the Sonning Mill House.