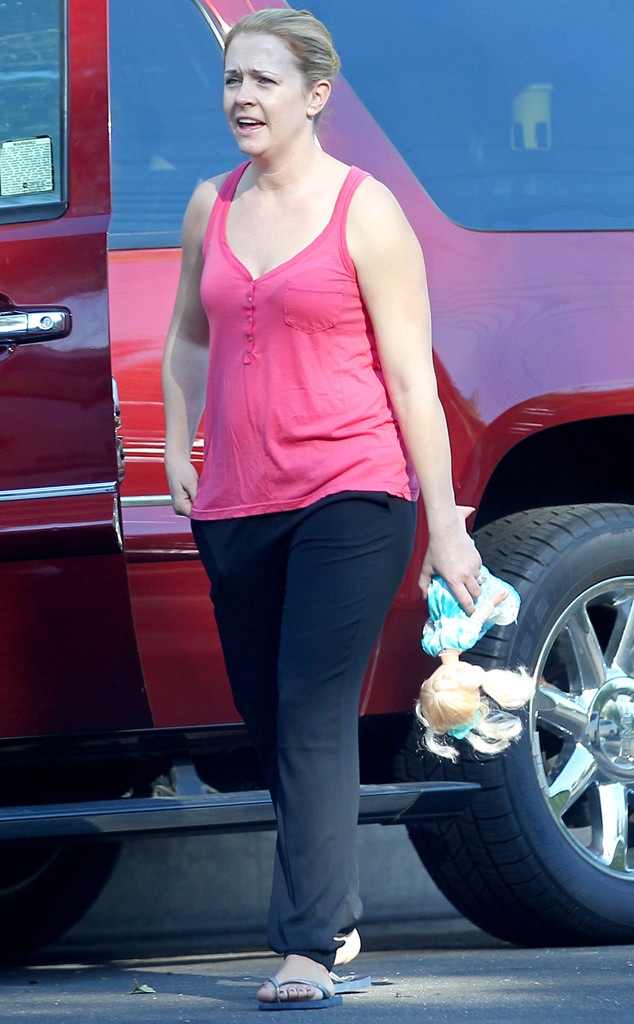 Sam Sharma/PacificCoastNews
Melissa Joan Hart might be holding her kids extra tight today.
The Sabrina the Teenage Witch star experienced a scary situation after she accidently locked her two-year-old son, Tucker, in her GMC Denali Tuesday.
According to eyewitnesses, the 38-year-old and her husband, Mark Wilkerson, were on their way to a studio when the incident occurred.
As soon as they realized the situation, the couple called AAA Auto Insurance who rushed to the scene. They immediately opened the door with a slim jim tool, which resulted in the child being reunited with his mom and dad.
 "No harm was done and Tucker was rescued," an eyewitness told E! News. "AAA was able to open the door quickly."
As Melissa waited for help to arrive, photographers captured the actress talking to passerbys who also tried to get the boy out of the car safely.
Wearing black sweatpants, a pink tank-top and flip-flops, Melissa looked like a true mom as she tried to remain calm. She also has two older sons named Mason and Braydon.
When a Twitter follower recently complimented the actress on her beauty, she replied, "hahaha. Seriously? I guess you don't see the photos the paps get of me when I'm not on-set or a red carpet." 
Earlier this year, Melissa unveiled her bikini body in celebration of losing 40 pounds. Rocking a coral-colored bikini and a wide-brimmed hat, the former teen queen looked radiant after having her third child.
"It's not everyday I like to show a lot of skin but these days I'm feeling confidant. Thanks Nutrisystem!" Hart wrote in the photo caption. "Look for my new commercial that begins airing April 21!"
She added, "I could live like this. I love where I'm at and I feel amazing."
—Reporting by Michelle Falls