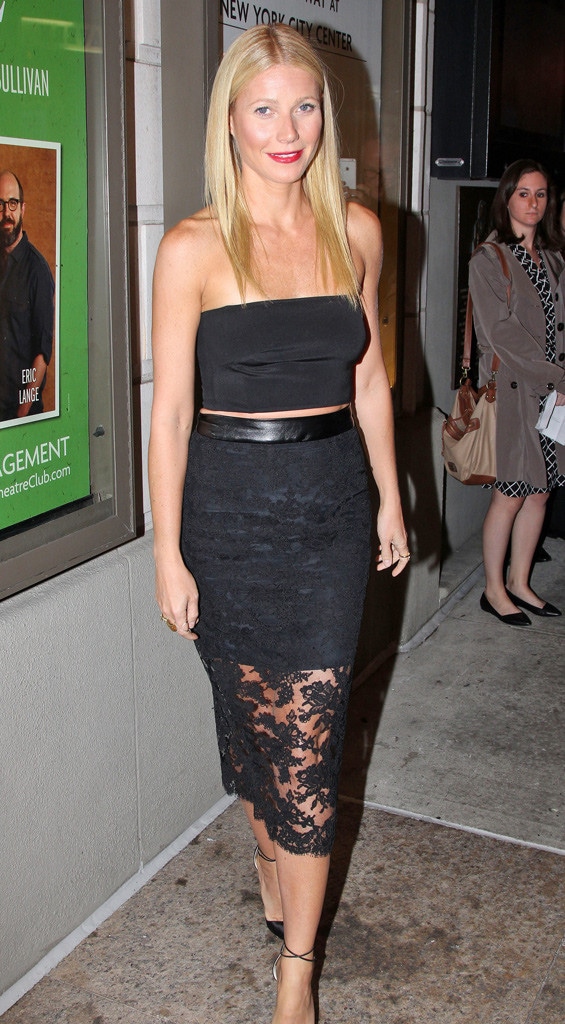 Bruce Glikas/FilmMagic
Well, it's official—and long overdue—Gwyneth Paltrow will design her own clothing line.
We can practically hear the collective chorus of fashionistas everywhere sigh, "Finally!" The 42-year-old actress will launch her eponymous clothing line on her lifestyle website Goop in 2015.
Considering Gwyneth has been dabbling into fashion ventures for what feels like forever, designing her own line is the natural next step. So natural, in fact, we're pretty surprised it took this long!
But it's not like this is Gwyneth's first foray into design. Not by a long shot. She has teamed up with some of the biggest names in fashion to create exclusive collaborations: Diane von Furstenberg, Stella McCartney, Michael Kors and more.
But this new fashion line will be a solo project—just Gwyneth. And while there are few details surrounding the line, based on her past collabs and her own sartorial sense, we can take an educated guess as to what the clothes like will look like.
We envision a lot of simple, clean lines and there will be plenty of classic pieces that are always on trend. We don't expect to see many bright, vibrant prints. It's more likely the line will be neutral-heavy.
But who knows? Gwyneth could surprise us all with something totally out of the box. Until then, we'll just have to wait with bated breath.