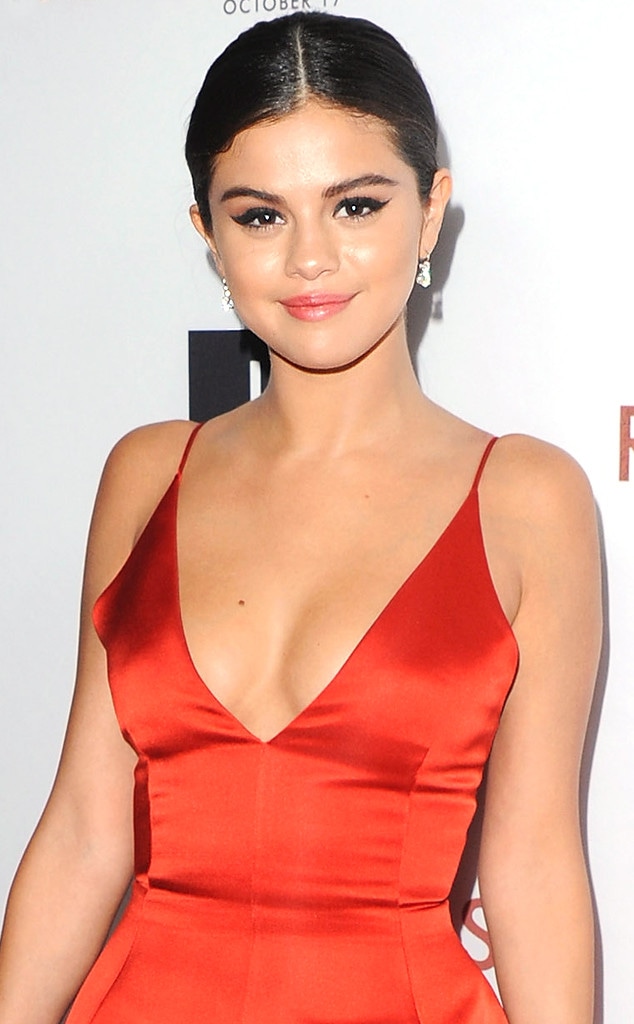 Jon Kopaloff/FilmMagic
Get ready for some new music from Selena Gomez.
"At the beginning of the year, I posted a picture for a secret project and that time is coming," she told while promoting her new movie, Rudderless (in theaters and on VOD on Oct. 17), at the Four Seasons Beverly Hills. "I'm so excited. Honestly, it's good. It's music-related and I'm very, very excited. It will be very, very soon."
But it's not like she's pushing her acting career to the side. "I've been auditioning like crazy," Gomez said. "They are totally two different worlds. You're literally begging just to get into a room [for acting], at least for me. Then with music, they're like, 'Come on over! What do you want to talk about?' I'm trying to balance that as best as I can, but hopefully there will be some movie stuff in the beginning of the year."
Just don't look for her in a sequel to Spring Breakers. Rumors of a follow-up to the edgy indie surfaced in May. James Franco blasted the project, posting on Instragram that neither he nor director Harmony Korine have consented to a sequel.
Gomez told me she doesn't want anything to do with it, either. "It never got brought to the table for us so I never even knew about it until all the stuff with James," she said. "So nope, definitely not happening."
William H. Macy, who makes his directorial debut with Rudderless, says it was Gomez's work in Spring Breakers that first caught his attention.
In Rudderless, Gomez plays the girlfriend of young man who dies in a school shooting.
David Livingston/Getty Images
Gomez's scenes were anything but cheerful. "I had to take some moments to myself for sure," she said of the heavy material. "But it was also the first time I got experience having an actor direct. He knows exactly how to keep the mood a little bit steady. So there was constant music on the set…It was very quiet but I think everybody made me feel really comfortable with certain uncomfortable words. It was good. I got lucky with them."
Billy Crudup stars as the boyfriend's father. Felicity Huffman is his ex-wife.
Gomez wants more roles that are out of her comfort zone. "I feel like there's an added pressure when they already think that they know you so when I walk into a room to audition for something that is completely different than what they think, it's a whole added thing to it," she said. "That kind of stresses me out sometimes, but it's all right."