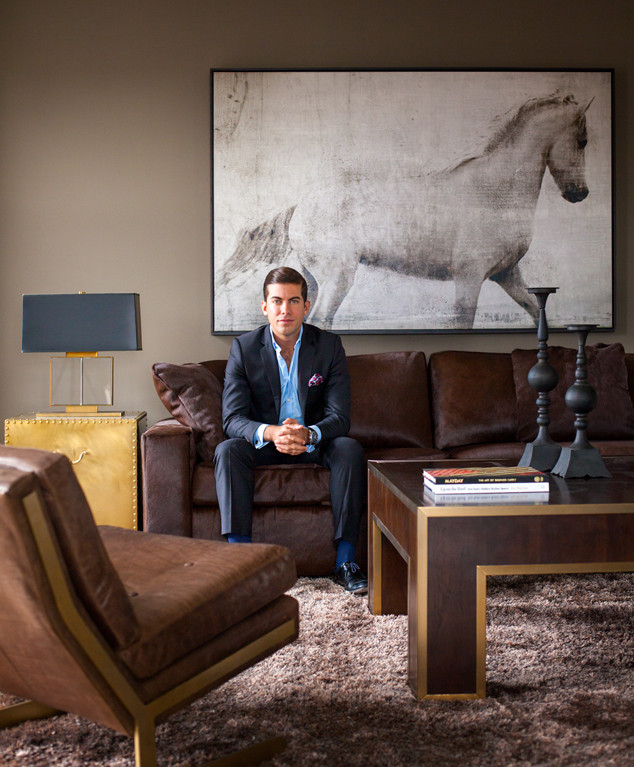 Courtesy Steve Freihon
The boys will be back for season four! Emmy-nominated Million Dollar Listing New York promises more high-powered drama, bigger multimillion-dollar deals and crazier, larger-than life-clients. Sadly, you'll have to wait until summer 2015 to watch.
For now, we were able to get intimate with the youngest broker from the show, Luis D. Ortiz, and tour his brand-new Chelsea bachelor pad. Ortiz, 27, dubbed one of the "hottest elegible bachelors in New York" hasn't found true love just yet, but he has found the perfect new address that reflects his sophisticated, grown-up approach to interior design.
His Abington House residence is just the right balance between masculine and feminine interior design combining earth tones, rustic furniture and subtle nuances to his Puerto Rican heritage. Here's what Luis had to say...
What do you love most about living in New York City?
The speed, the fire and the fact that everybody comes here to make something out of themselves, not just to survive.