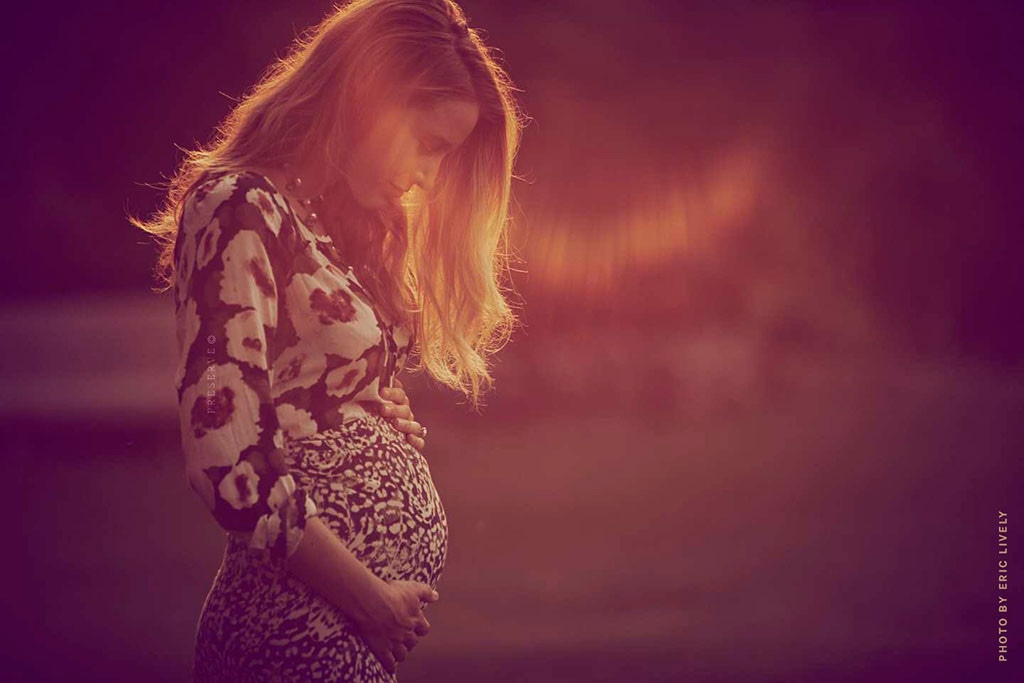 Eric Lively, preserve.us
Blake Lively didn't announce her pregnancy via a Gossip Girl e-blast.
Instead, the actress and entrepreneur revealed she's pregnant via her website, Preserve. In a photo taken by her brother, Eric Lively, the actress cradled her very visible baby bump. The Age of Adaline star dressed her new curves in Sam and Lavi's "Lyna" top ($148) and Sam and Lavi's "Seren" skirt ($178). This will be the first child for Blake and Ryan Reynolds, who met on the set of The Green Lantern and surprised friends, family and fans by marrying in September 2012. The actors live in Bedford, New York.
"Preserve at its core is about family. 'Family' is the single word our founder, Blake built this home on," the website's editorial team wrote Monday. "We have something for men, for women, for the old, but we realized, we don't have anything for the new. With family on our mind, we looked to the origin of it all—to the women in our lives who are right there, at that special moment; at the creation of family."
"Today we celebrate them. With food to fill their tummies (as if that needs more filling), presents to soothe their tired (and swollen) soles, toys to warm their baby's souls, projects to provoke them, and decorations to inspire creativity and merriment in all," the team wrote in the photo-heavy post. "We had too much fun with this. Because there's so much to share, we break up our first ever Preserve Celebration into multiple parts. In the upcoming days we will bring even more treats and fun. The entire next month will be sprinkled with highlights for women in this exciting chapter of their lives. Congratulations to all the expecting mothers out there. And thank you for being a part of our Preserve family."
Since tying the knot, both Blake and Ryan have vocalized their desire to raise kids. "I've always wanted a big family," the actress, 27, told Allure in October 2012. "Oh, I'd love 30 [children] if I could." In August 2013, her husband made similar comments in Details. "We'd love to have a big family. We both come from big families—my parents did four, Blake's did five. A lot of people say it's crazy, but we'll only know when we're there, you know?" Ryan, 37, said. "We'll walk through that fire pretty happily, I think."
In the August 2014 issue of Vogue, Blake gushed about the twice-wed R.I.P.D. actor, telling the magazine, "He's going to be a great father and leader and patriarch—he's so meant to be all of those things. The fact that he lived so much before we got together, he's the exact realized person that he should be. And so I get to share my life with the person he's become, and we get to grow from there."
Most recently, Blake told Marie Claire that she needed to "get started" having babies right away. "If I could spit out a litter of kids, I would," she said.