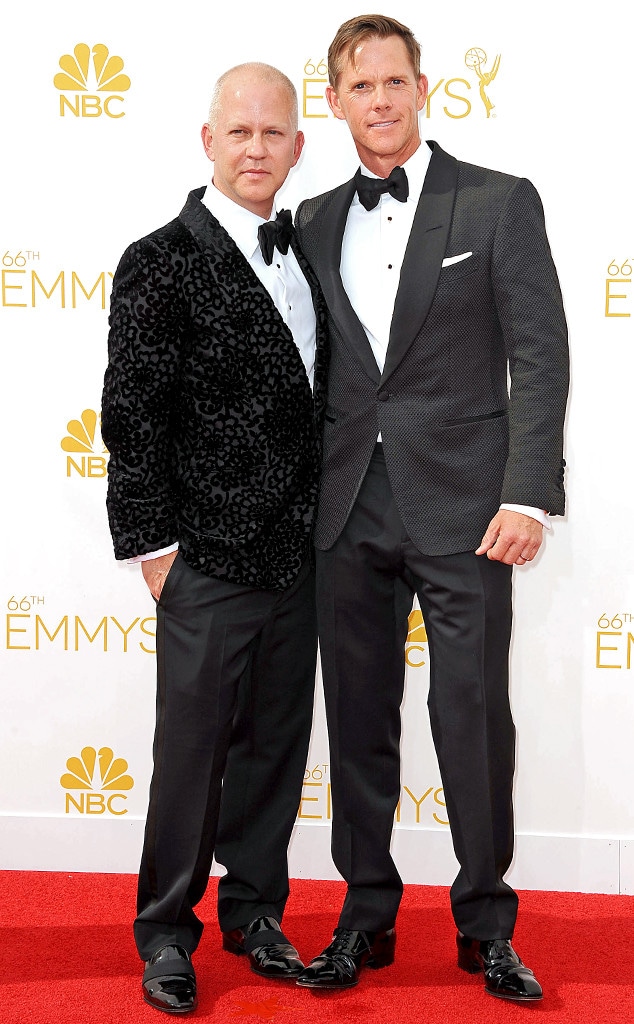 Jason LaVeris/FilmMagic
Ryan Murphy has welcomed another baby boy!
The genius creator behind Glee and American Horror Story confirmed to E! News that he had his second baby via surrogate Friday.
"His name is Ford. I brought him home today from the hospital and Logan gave him kind of a side eye," he exclusively told E! News at the American Horror Story: Freak Show premiere in Hollywood. "For 21 months, Logan has been the light of my life and now there are two."
Murphy and husband David Miller are already proud parents to an adorable baby boy named Logan. The couple welcomed their first child on Christmas Eve in 2012.
Watch:
Ryan Murphy Is a Proud Papa of Two!
"It's amazing to be two dads and we have a wonderful surrogate," Murphy shared. "It's so uplifting and I've enjoyed sharing our story with young gay families."
So how was the delivery? It was close to perfection! 
"It was an amazing birth," Murphy revealed to E! News. "37 weeks and a day and he was a chunker, 7 lbs 13 oz. David and I were there and pulled him out and cut the cord and cried and it was pretty amazing. And now look at me I'm crying again." Talk about a proud dad!
It couldn't have happened at a better time for the Emmy winner.
The writer and director is gearing up for the premiere of American Horror Story this Wednesday on FX.
He also is hard at work filming the final season of Glee.
"My feeling about the last season of Glee is very clear," Murphy shared at the Summer TCA Press Tour. "That is that we will be reaching out to all of the regulars on the show, that original group of Glee club members and the teachers, and anybody who wants to come back can come back. Anybody who wants to be a part of the show, we welcome them." We can't wait!
Congrats to Murphy and his happy family.