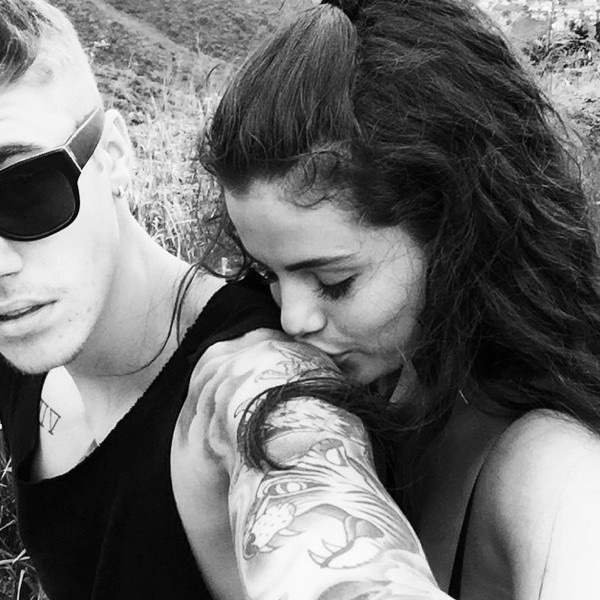 Instagram
And here's the kissing part...
Justin Bieber, 20, posted on his Instagram on Sunday a new photo of himself that sees him shirtless and shows who appears to be Selena Gomez planting a tender smooch on his tattooed shoulder. It's unclear when the picture, a black and white selfie, was taken. No caption was provided and Gomez, 22, has not commented.
Fans of the couple were delighted.
"You guys are the perfect couple," user bahardurmazx wrote. "Always be happy. I love you @justinbieber @selenagomez."
"Jelena forever," added user sinai_did.
Four day ago, Gomez posted a cryptic tweet that had spurred many to speculate that her and Bieber's relationship may be on the rocks.
Gomez has not posted any pictures of herself with Bieber on her own social media accounts amid their renewed romance. On Friday, she shared on Instagram a photo of herself hugging her grandfather.
"Papa has ears that truly listen (sometimes), arms that always hold and love that's never ending," she wrote.