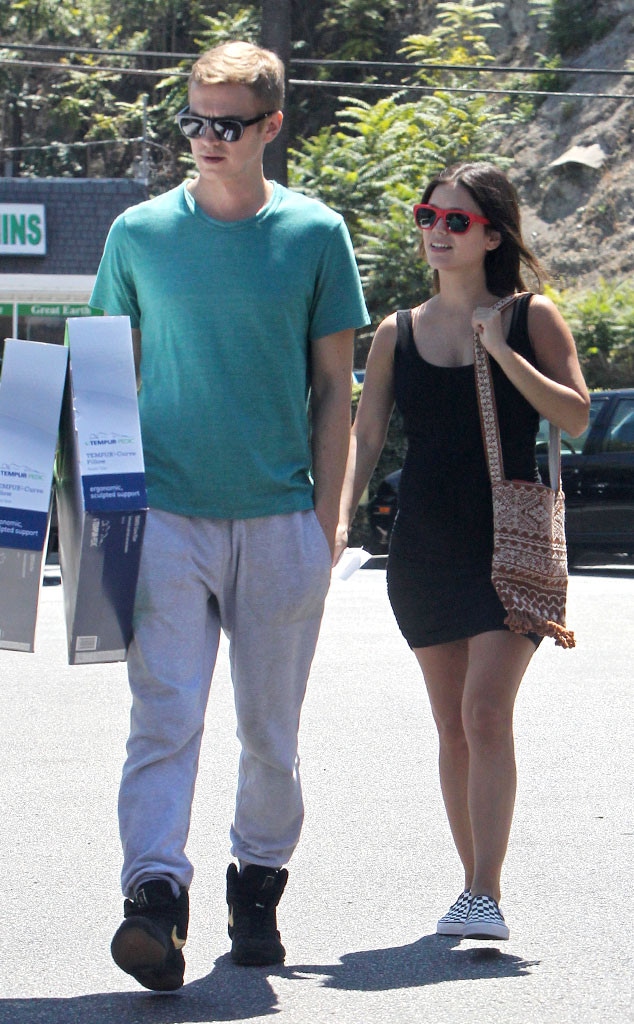 JS/Sam Sharma, PacificCoastNews
Rachel Bilson and Hayden Christensen are parents!
The longtime couple welcomed their first child, a baby girl, her rep confirms to E! News. "Hayden Christensen and Rachel Bilson welcome their daughter Briar Rose Christensen born on October 29, 2014," the couple said in a statement. "Both mother and baby are healthy and doing well. They are asking for privacy and subscribe to the No Kids Policy."
For those of you who don't know the story behind their daughter's Disney princess-inspired moniker, Briar Rose was the nickname that the three fairies called Princess Aurora in Sleeping Beauty.
So concludes one of our favorite parades of pregnancy fashion—from loose-fitting sundresses to fitness outfits, the 33-year-old Bilson managed to look comfortable and remain stylish over the past several months. In fact, some ensembles made us think twice about whether the Hart of Dixie star was actually that close to giving birth.
But as any expectant mom knows, even the most effortless-looking of pregnancies is going to involve a few cravings. 
Bilson was no different as photographers spotted her enjoying healthy smoothies and other beverages throughout the summer months. The actress was also seen savoring a few burgers at Five Guys in Los Angeles.
Earlier this year, before it was revealed that the former O.C. starlet was expecting, Bilson shared her hopes of having a family in the near future.
"I've always wanted to be a mom," she told Health magazine. "I have always wanted kids. I can just see this little toddler waddling around the house."
And in her opinion, she's got just the right guy by her side. Bilson told Health about Christensen, "He's so incredibly supportive and considerate. It's so basic—that should be there. Because these things are so much more important when you're older. I've been in my relationship for seven years, so we've grown up together in a way. This is my partner, my support, just there for me no matter what. And vice versa."
E! News first confirmed Bilson and Christensen were expecting back in May. Bilson first went back to filming Hart of Dixie before enjoying a babymoon in Barbados with her main man in June.
The Hollywood twosome first met on the set of Jumper and began dating back in 2007. The duo got engaged in December 2008 but called it off in August 2010, only to reconcile three months later. They've been together ever since.
Us Weekly first reported the birth.
Congratulations to the happy couple!