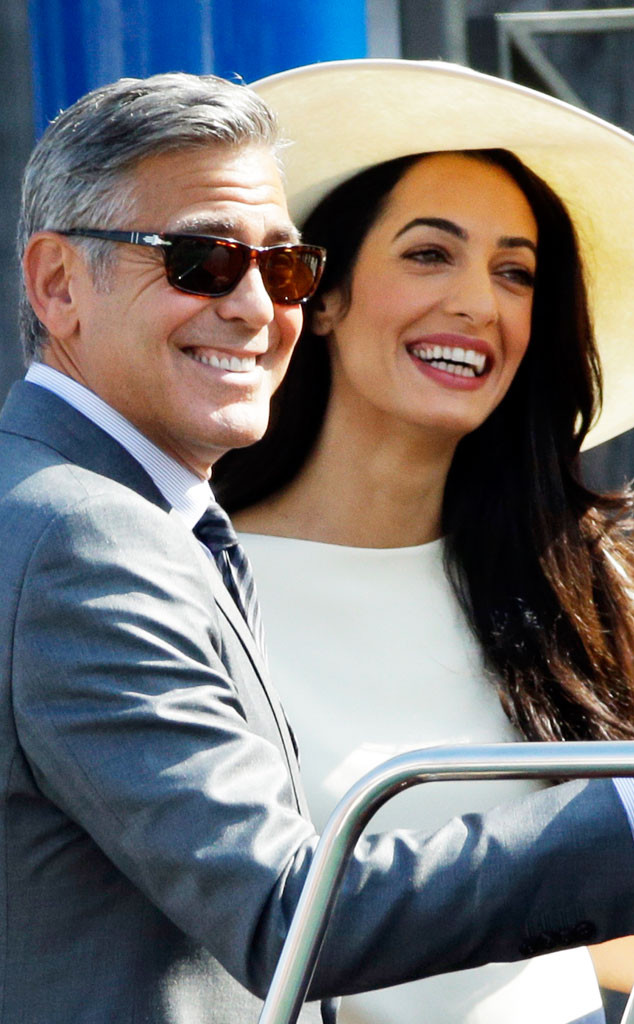 AP Photo/Andrew Medichin
And the Clooneys are off, from the canals in gorgeous Venice to a tropical island paradise!
George Clooney, 50, and new wife Amal Alamuddin, 36, are spending their honeymoon in beautiful Seychelles, Tourism & Culture Minister Alain St. Ange has confirmed, according to the U.K. newspaper The Telegraph.They have not commented.
The Oscar-winning actor and the British-Lebanese lawyer also vacationed in March in the exotic Indian Ocean archipelago, which contains some of the most beautiful beaches and luxury villas in the world. The Telegraph reported that they are currently staying on the North Island, a lush, secluded area touted for its privacy.
"We want people, famous or not, to be able to relax on their holiday," St. Ange told the outlet, in comments published on Saturday. "They shouldn't have to worry about being spied upon."
The newlyweds were also recently spotted at Victoria International Airport on the island of Mahé in Seychelles, E! News has learned. X17Online also reported that they were honeymooning in Seychelles.