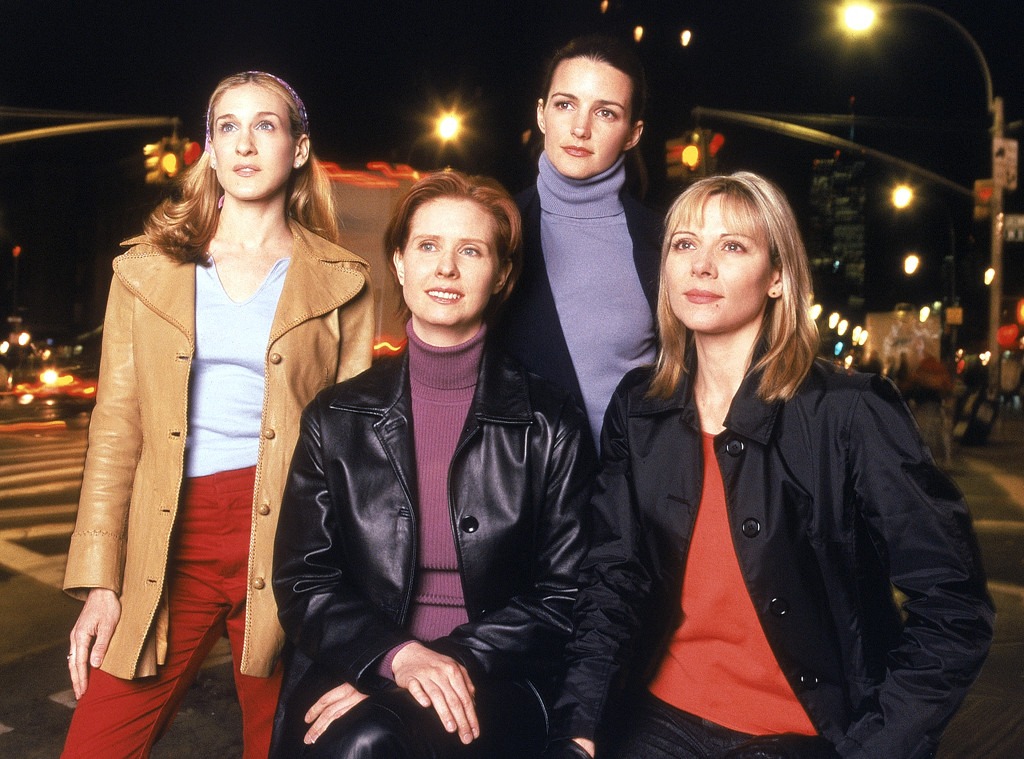 HBO
Omigod…could it be?!
Sure, there's been plenty of talk—Sarah Jessica Parker has even addressed the rumors head-on during recent interviews—but it looks like there's another glimmer of hope for a Sex and the City 3 movie happening.
During an interview with Dish Nation, Jennifer Hudson spilled the beans on there being some behind-the-scenes buzz already for a possible third installment to the mega-successful films.
"I think it might be [happening]," she revealed. Somebody just came to me talking about that. So if it's in the talks, it might happen. So look out for your girl Louise from St. Louis."
Cue the squeals!
James Devaney/WireImage.com
This comes after producer Michael Patrick King told Entertainment Weekly that the SATC team had "one story left" in them back in February.
And to add fuel to the fire, just days later, none other than Carrie Bradshaw herself gushed to Harper's Bazaar about playing the role of a lifetime and if there's another chapter left in the film adaptation.
"Michael and I know what the story would be, but when and if it's ever told, there has been no concrete discussion about it ever," she told the women's magazine.
And in a later interview with In Style she echoed her anticipation for stepping into her sky-high heels one last time.
"A part of me thinks there is one last chapter to tell," she said. "But timing is a peculiar thing. It isn't a decision that can wait forever. I don't want to have to wear muumuus!"
Meanwhile, Kristin Davis also weighed in on the possibility of there being a third movie in Haute Living magazine.
"I don't think [a third film] is a pipe dream, there is discussion. People talk about it amongst the people who are the players, but I don't know if it will come together. It would be very exciting if it did."
Earlier today, Davis and SJP exchanged a few words on Twitter with the bubbly blonde writing, "Heard the news? X"
Um. Yeah we did and we're crossing our fingers!