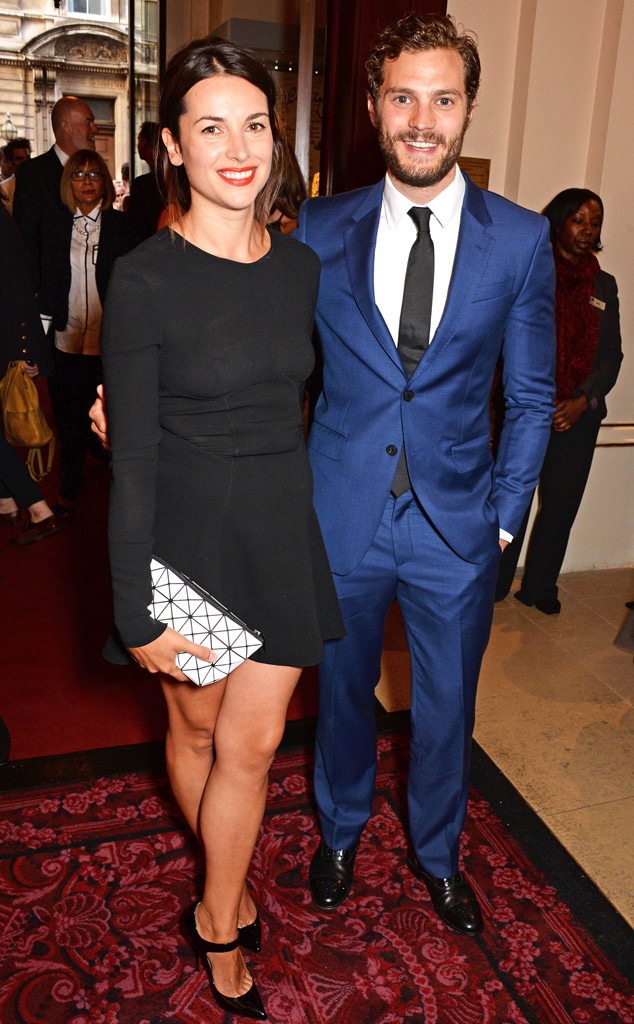 David M. Benett/Getty Images
Sure, Jamie Dornan is loved by women all around the world these days. But it wasn't always like that!
In a new interview with British Vogue, the super-sexy Fifty Shades of Grey star says he wasn't a ladies man growing up. "I didn't do particularly well with girls at school," the 32-year-old Irish actor told the mag. "I was very shy. I'm not saying that was the only reason I didn't do well with them, but I just didn't."
Fast forward to 2013 when Dornan married wife Amelia Warner. "She's dream stuff. It's amazing," he dished.
The couple welcomed their first child together just a few months ago. "I love fatherhood," Dornan added. "These last couple of years have been quite something. But we're enjoying it."
Universal Pictures and Focus Features
Dornan also opened up about his early years working as a model. As it turns out, the hunky star didn't really like all the attention that came with his modeling career.
"There is a certain stigma attached to the whole thing of model-turned-actor. But I was always quite a reluctant model, to my agent's annoyance," he said. "I was never hugely keen on it or doing it, and in a weird way I didn't do a great deal of it. They happened to be jobs that ended up on the side of buses, but it wasn't this all-consuming thing. I've never done a catwalk show in my life."
"I'm not ungrateful," he went on. "I enjoy working with certain photographers, and having a bit of [fun] and catching up, but the actual thing of having to stand looking all moody and looking off in the distance and, 'Let's just do a couple with a finger round your mouth...' I'd rather be playing football."