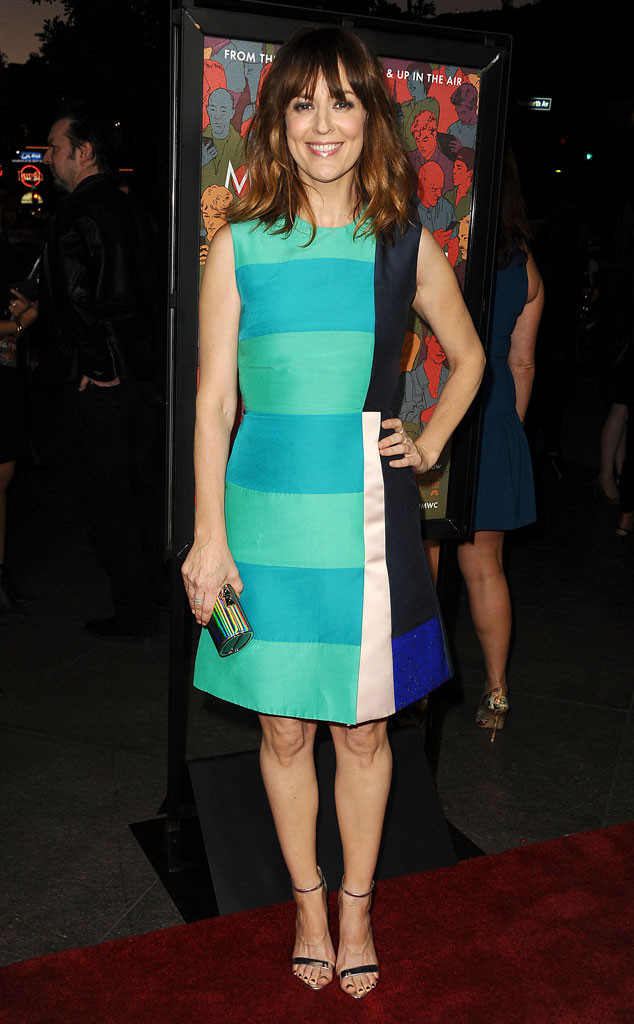 Jason LaVeris/FilmMagic
They're not only coming through your television anymore.
Rosemarie DeWitt tells me the upcoming remake of Poltergeist includes some familiar electronics.
"I'm so excited," says DeWitt, who co-stars in the new Men, Women & Children (in theaters Oct. 17). "It's the [same] story but it's set now [and] sort of in a depressed, economic situation. And it's an American family who is on iPads and other gadgets. There's a lot more technology in it. It's not just the TV."
The original 1982 Poltergeist focuses on a family whose suburban California home is invaded by supernatural forces. The youngest daughter Carol Anne seems to communicate with them through a television set.