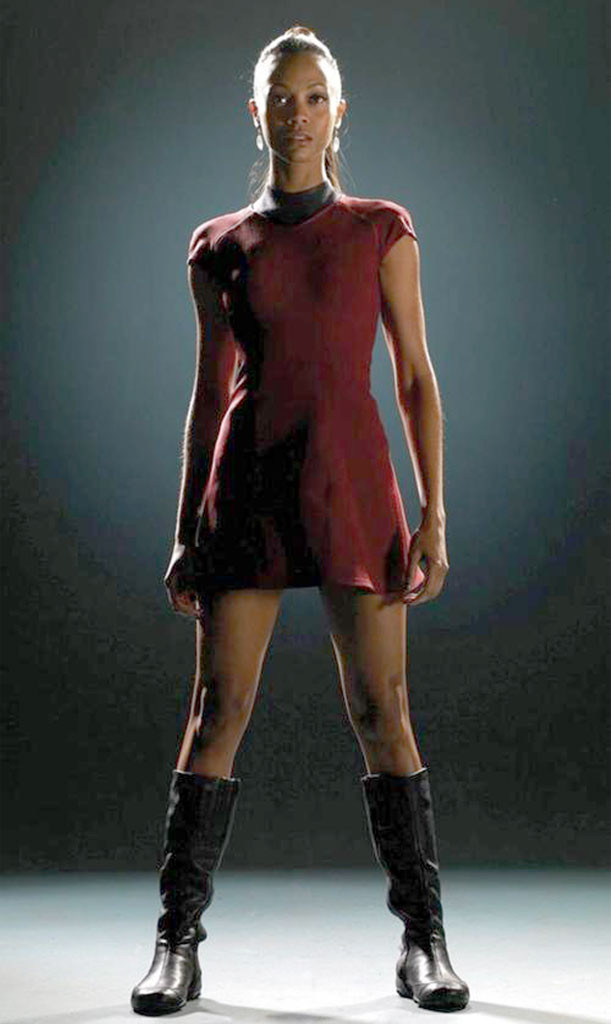 Paramount
Remember those very short dress uniforms Zoe Saldana wore in the Star Trek movies?
Well, the actress now says her itsy-bitsy Uhura attire was more revealing than we would have ever imagined.
"I kept being reminded by all my male cast members that I was flashing," Saldana told me at the opening of the Academy of Arts and Sciences' Hollywood Costume exhibit in L.A. "I would sit down and it would be like, 'Oh, Zoe, cross those legs.' And I would say, 'They are crossed.' [They would say], 'Well, then put something over that because I'm just seeing everything.'"
She asked the movie's costume designer Michael Kaplan for some help.
"I just remember always being exposed no matter how hard I would try," Saldana said. "I would tell Michael that we had to work on this and [he would say], 'But it looks so cute.'"