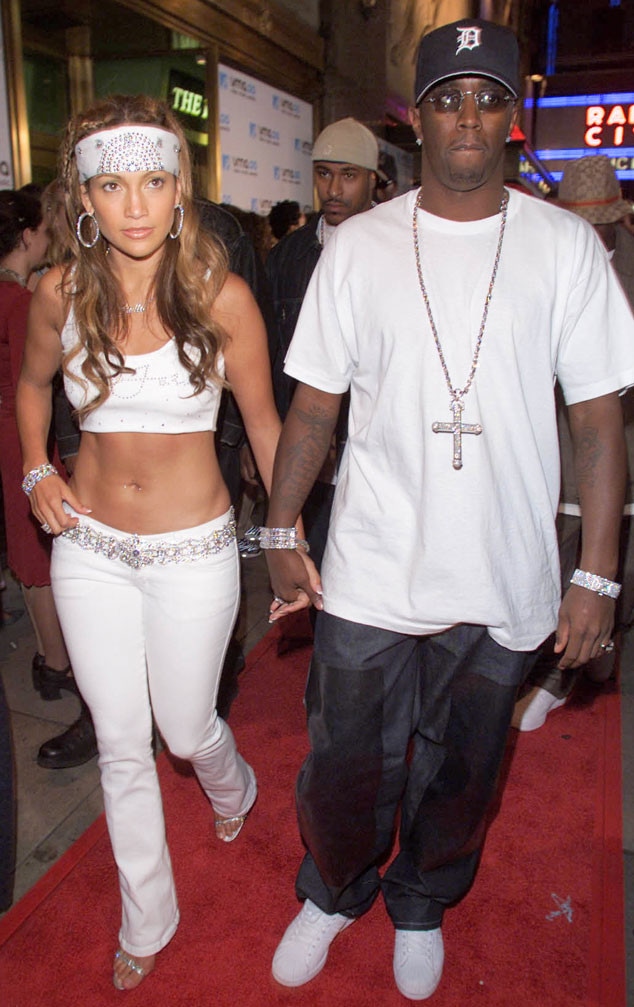 Frank Micelotta/Getty Images
Friendly exes alert!
Sean "Diddy" Combs is gushing over ex-girlfriend Jennifer Lopez. During an interview with Access Hollywood Live this week, the 44-year-old rapper and media mogul was asked about J.Lo's signature asset, her bum, which she proudly shows off in her super-sexy new music video for her hit song "Booty."
"Oh my God. I'm so lucky to have that great woman in my history, she is one of the greatest I've ever seen," Combs gushed. "Show them J, go girl! Go girl!"
Combs says he still appreciates Lopez's curvaceous backside. "I mean, it's great. It's a work of art," he said. "It's something that will go down in history, for real it will. But also her talent, her drive, her determination, she will never give up. She's a great friend of mine, always will be my friend, and I mean that thing is just incredible, man."
"Is Kim Kardashian even in the same conversation?" co-host Billy Bush asked.
"No way!" Combs said. "No way. No disrespect to Kanye [West] and Kim but that thing right there, that thing right there is something special."
This isn't the first time Combs and Lopez have had nice things to say about each other post-breakup. Earlier this year during a radio interview, Lopez was asked which one of her exes she'd save in the middle of the ocean: Combs or Ben Affleck.
"I'd let both those motherf--kers drown!" she hilarious responded. Of course, she was only kidding.
"That's terrible! I'm just joking!" she quickly added. "Ben, Puffy, you know I love you. You know that. They know it."
Christopher Peterson/Splash News