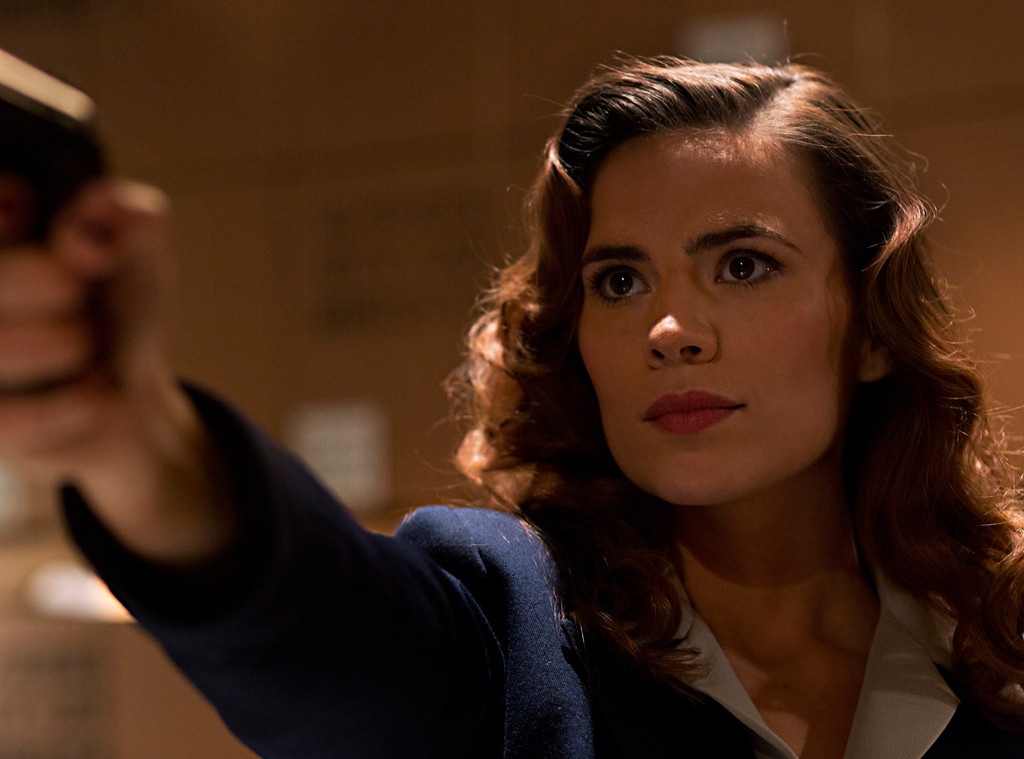 Marvel/Katrin Marchinowski
Agent Peggy Carter will have Howard Stark by her side once again; Marvel has confirmed Dominic Cooper will reprise the role in Marvel's Agent Carter. Hayley Atwell's Captain America character will headline the midseason superhero series on ABC.
Atwell and Cooper originated their characters in Captain America: The First Avenger and continued them in Marvel One-Shot: Agent Carter.
ABC's Agent Carter takes place in 1946. World War II is over and Peggy Carter finds herself marginalized now that the men have returned home. The series will see Peggy working for the SSR (Strategic Scientific Reserve), balancing work and secret missions with Cooper's Howard Stark. No word on whether Cooper will be a series regular or just appear as a guest.
Jay Maidment / Marvel Studios/Paramount Pictures
The cast for Marvel's Agent Carter includes Chad Michael Murray as SSR Agent Jack Thompson, Dollhouse's Enver Gjokaj as SSR Agent Daniel Sousa, James D'Arcy as Edwin Jarvis—recognize that name, Avengers fans?!—and Shea Whigham as SSR Chief Roger Dooley.
The series hails from writers Christopher Markus and Stephen McFeely. Executive producers include Tara Butters, Michele Fazekas, Markus, McFeely, Chris Dingess, Kevin Feige, Louis D'Esposito, Alan Fine, Joe Quesada, Stan Lee and Jeph Loeb.
Captain America: The Winter Soldier directors Joe and Anthony Russo will direct two episodes of the new series. D'Esposito will helm the pilot. The first episode just began shooting with a 2015 premiere date eyed.
"Dear stunt man and actor, sorry I kicked you both in the balls during rehearsals today," Atwell recently tweeted.
It's OK, you can get excited now.