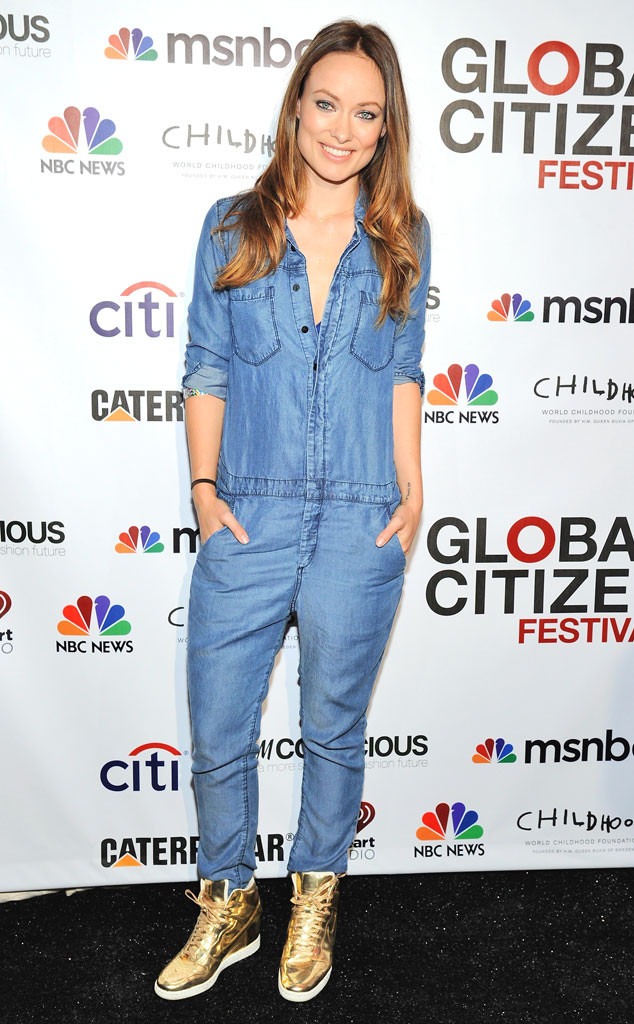 Ilya S. Savenok/Getty Images for Global Citizen Festival
It's rare that the clothing a mechanic wears to do work under your greasy four-door also doubles as a chic fashion choice for an A-list actress. So while we commend Olivia Wilde for taking a chance, the odds were stacked against her.
Yes, this one-piece is a light-washed denim (not navy or khaki and covered in stains). And sure, the fit could be worse, considering that Mrs. Jason Sudeikis has the body of a woman. And we do adore those gold high-top sneaks. 
But does Olivia Wilde looks good? Objectively speaking—no.
The drop crotch isn't flattering on even her perfect frame and an accessory or two would liven things up before our eyes finally get to the sneakers. Even doing something with the hair would make this look like the Drinking Buddies star isn't a guest on Dirty Jobs.
So as much as we'd love to curl up in this look for a day-long TV marathon on the couch, it's heading straight to the "Make It Stop!" list. Agree?
Olivia Wilde's Mechanic Suit