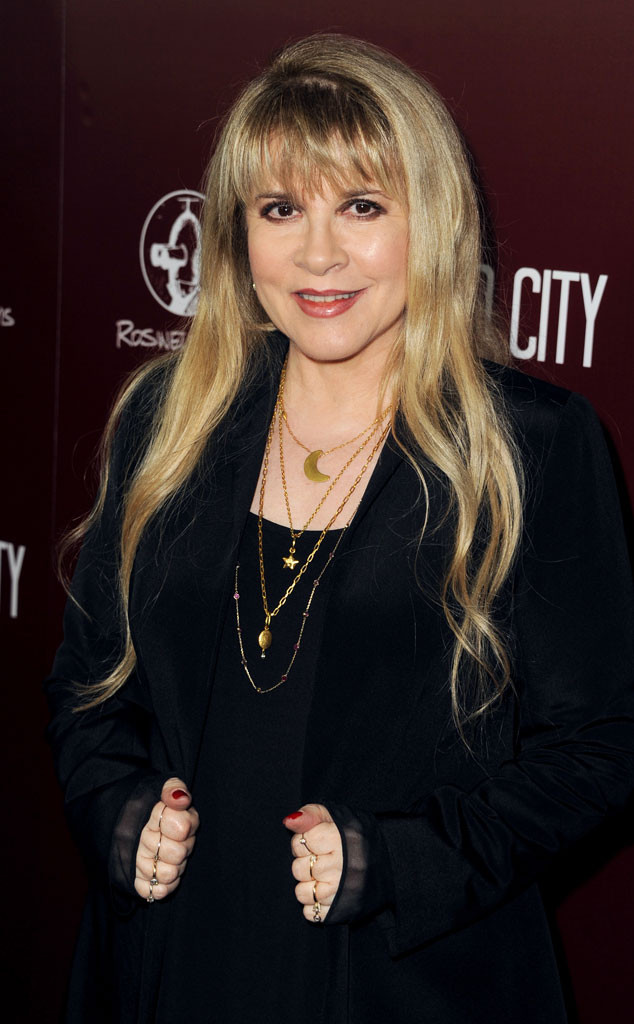 Kevin Winter/Getty Images
Stevie Nicks has now confirmed what previously was only one of those he-said-she-hasn't-responded rock-and-roll legends.
Don Henley has said that Nicks was once pregnant with his child and that the Fleetwood Mac song "Sara" was titled after the name that they were going to give to that baby. (Nicks has never had children, though she ended up being close to ex-husband Kim Anderson's son from his previous marriage. She has candidly talked about never wanting to have her own kids, telling InStyle in 2002, "It's like, Do you want to be an artist and a writer, or a wife and a lover? With kids, your focus changes. I don't want to go to PTA meetings.")
But when asked about one of her new songs, "Hard Advice," and its similarities to "Sara," Nicks admitted in a new interview with Billboard that Henley's explanation of "Sara" is "accurate" but that's not "the entirety" of the song.