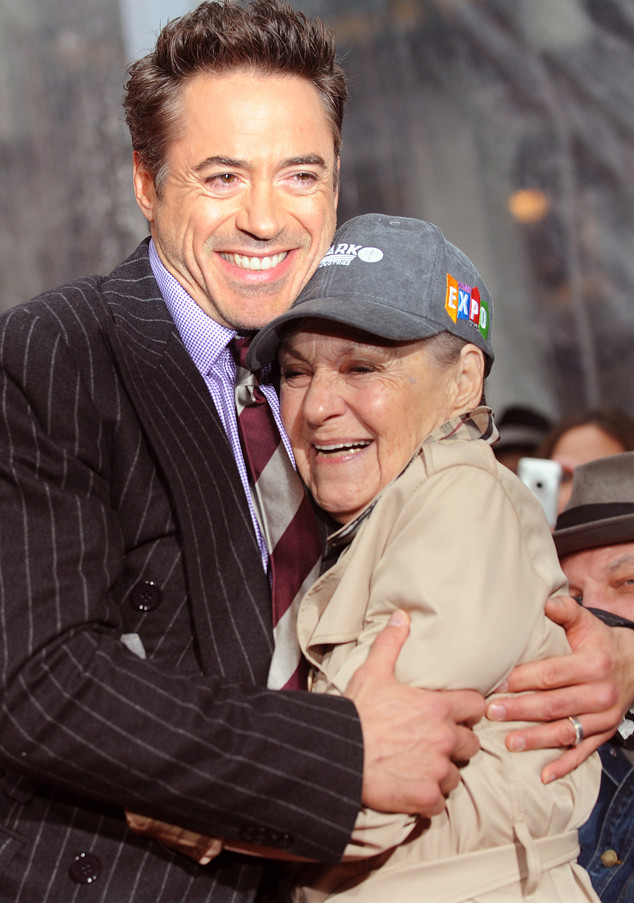 GABRIEL BOUYS/AFP/Getty Images
Robert Downey Jr. suffered the loss of his mother this week and he subsequently decided that a "generic" obituary wouldn't do.
According to her son, Elsie Ann Downey died Monday night at the age of 80, and today the actor took to Facebook to pen a touching—and yet signaturely quirky—tribute to the woman to whom he owes so very much.
"As promotion for The Judge kicks off this weekend, I feel the need to run the risk of over sharing..." Downey's essay began as he delved into describing different stages of his mom's life, from her birth as Elsie Ann Ford near Pittsburgh in April 1934, through her short but turbulent marriage to Downy's father, filmmaker Robert Downey Sr., her unremarkable acting career and her struggle with addiction, and onto how she helped him battle his own demons when he was at his worst, how she bonded with her grandchildren and the health issues that weakened her in her final years.