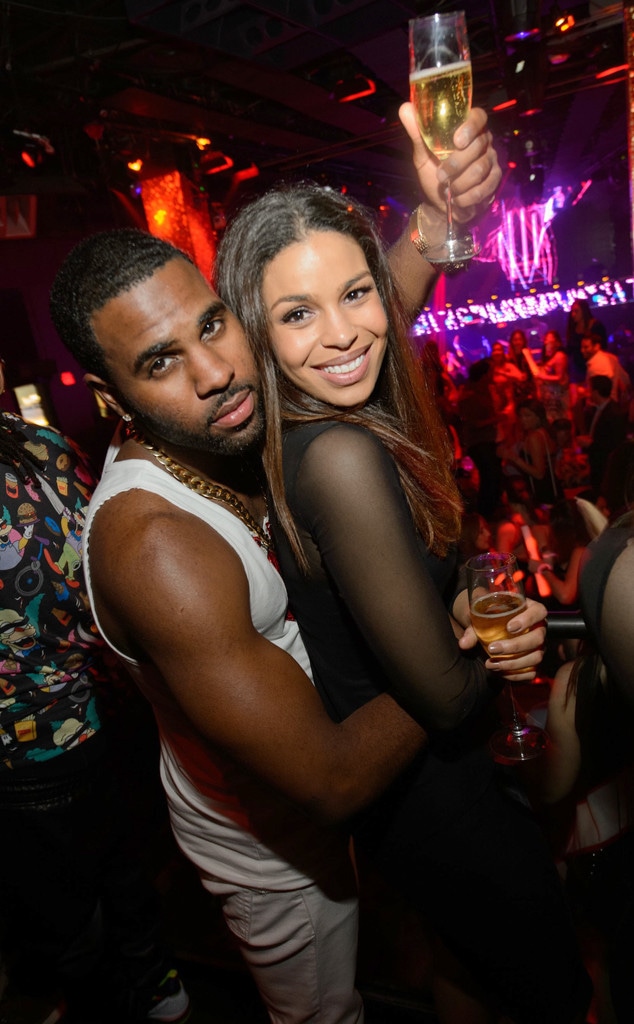 Al Powers, Powers Imagery
Presumably those who were rooting for Jason Derulo and Jordin Sparks to make it last are crushed—but the newly single Derulo is keeping his head up.
He told KDWB-FM's Big D, during a phone interview with the Twin Cities station today, that everything is "cool" between him and his ex. At first the "Talk Dirty to Me" artist said he'd "rather not" comment on the breakup, which E! News was first to report earlier Thursday, but Big D coaxed it out of him.
"Yeah," Derulo said when the DJ asked if he and Sparks would at least stay friends.
"Yeah, everything is cool, man," he continued. "It's not a bad situation. You know, it's not one of those kinda things."
He and Sparks were first romantically linked three years ago, and then went public as a couple in January 2012.
Kevin Winter/Getty Images for Clear Channel
It's unclear when, exactly, the musically minded sweeties split up. They hit the red carpet together at the MTV Video Music Awards just a month ago, and Sparks was cheering him on from the audience when Derulo sat in as a guest judge on So You Think You Can Dance earlier this summer.
Asked at the beginning of August if he was planning on popping the question anytime soon, Derulo told E! News, "When the time is right, for sure."
"I knew that [he wanted to be with her longterm] pretty early on," he also said at the time. "I felt that when I was in the hospital with my neck injury...I felt different…I felt like I needed her in my world."
A source told us in confirming the split that it was mutual, but that they both care about each other and will remain in each other's lives as friends.
As for Jordin, she was apparently making music yesterday, tweeting, "Stu. Di. O."