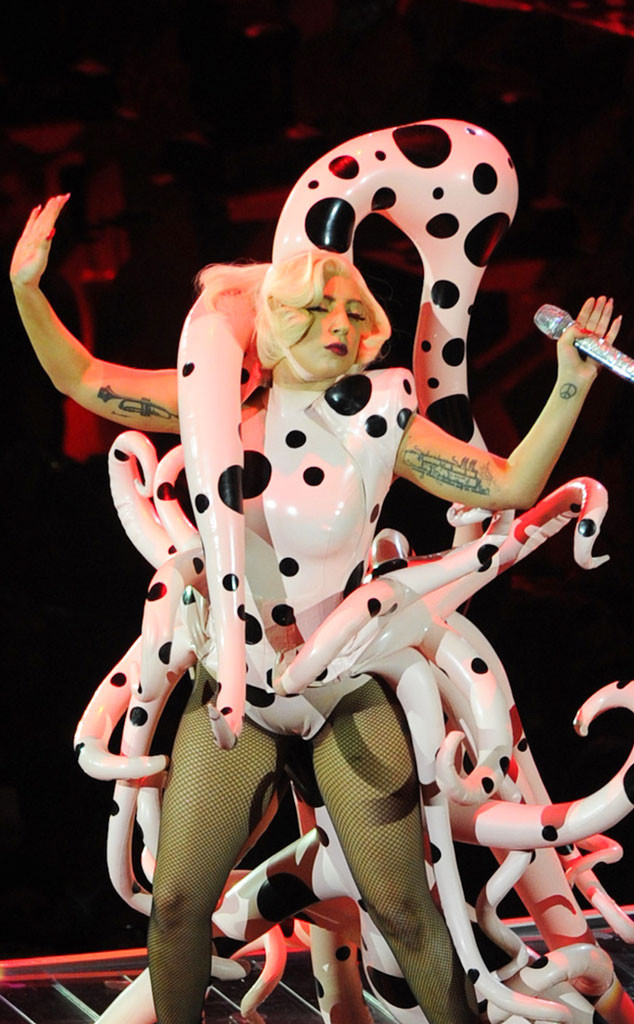 Do not cross Lady Gaga.
The pop star put on quite a show during her ArtRave: The ArtPop Ball tour stop in Antwerp earlier this week, and she even stopped a fight between two fans who were going just a little too gaga for one of her costumes.
After tossing her neon jacket into the crowd, several overzealous concertgoers grabbed at the item in an attempt to take home a memorable keepsake from the evening out.
But not so fast, you guys.
Gaga shouted out at her Little Monsters after seeing that the jacket had sparked chaos among guests in the front row, saying, "Careful. Don't fight."
Then in, a stern voice, she exclaimed, "Hey, hey. Give it back."