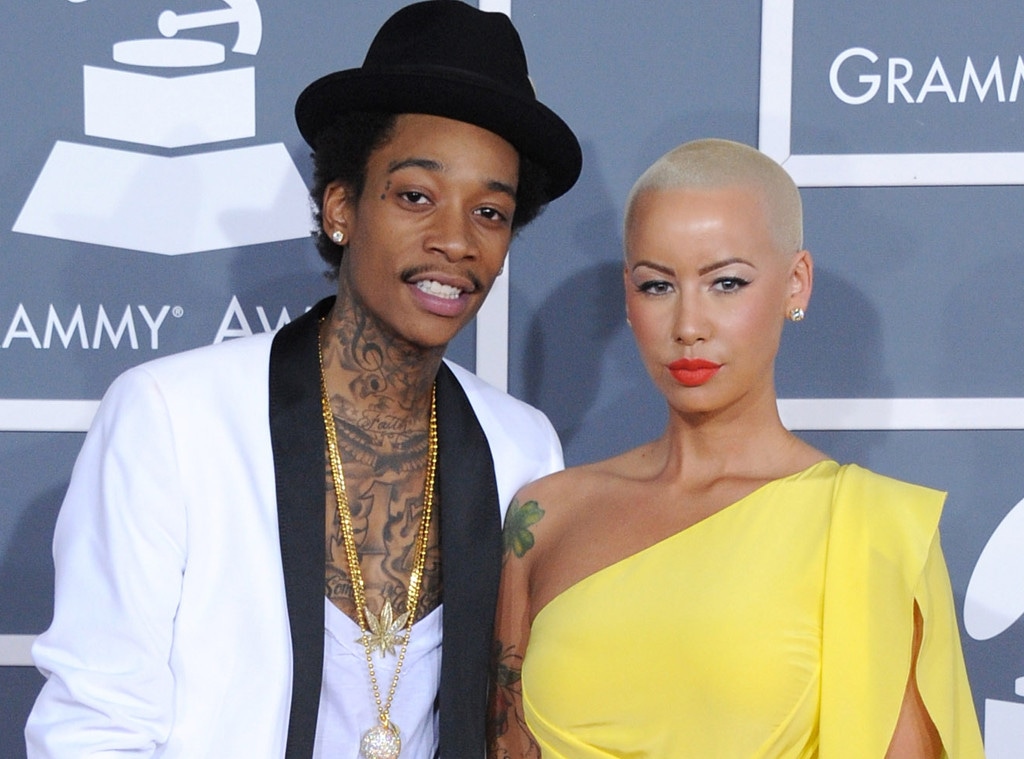 Jon Kopaloff/FilmMagic
After filing for divorce just yesterday, the rumor mill is already in overdrive with reports of what really went wrong in Amber Rose and Wiz Khalifa's marriage.
And while many are pointing the finger at the curvaceous model, claiming that she's been less than faithful during the one-year marriage, Amber took to Twitter this morning to clear the air.
"Please stop with the fake stories," she began. "I would never ever ever cheat on my husband in a million years I think u guys know this…."
She continued, "Unfortunately now my ex husband can't say the same…I'm devastated and crushed but my main focus is Sebastian. Thank u all for the support in this difficult time."
E! News previously reported that the 30-year-old filed for divorce from the rapper earlier this week, citing irreconcilable differences and asking for full legal and physical custody of their 1-year-old son, Sebastian "The Bash" Taylor Thomaz.
According to the docs, Amber is willing to give her ex visitation of their only child together.
The two also have a prenup, which provides Amber with spousal support.
Amber and Wiz celebrated their first wedding anniversary just last month and shared photos of their nuptials on Instagram.
The duo posted sweet, personal messages to one another in honor of the special day, giving no hints that there was any trouble in paradise.
"Today was the day we said our vows before God and our Family. I knew as soon as I met u, u were the one for me sweetheart. Happy 1 year anniversary @mistercap and many more to come❤," she wrote next to a snapshot of her in a wedding dress and holding her son. 
Wiz echoed the sentiment in a message of his own that read, "Happy anniversary beautiful."