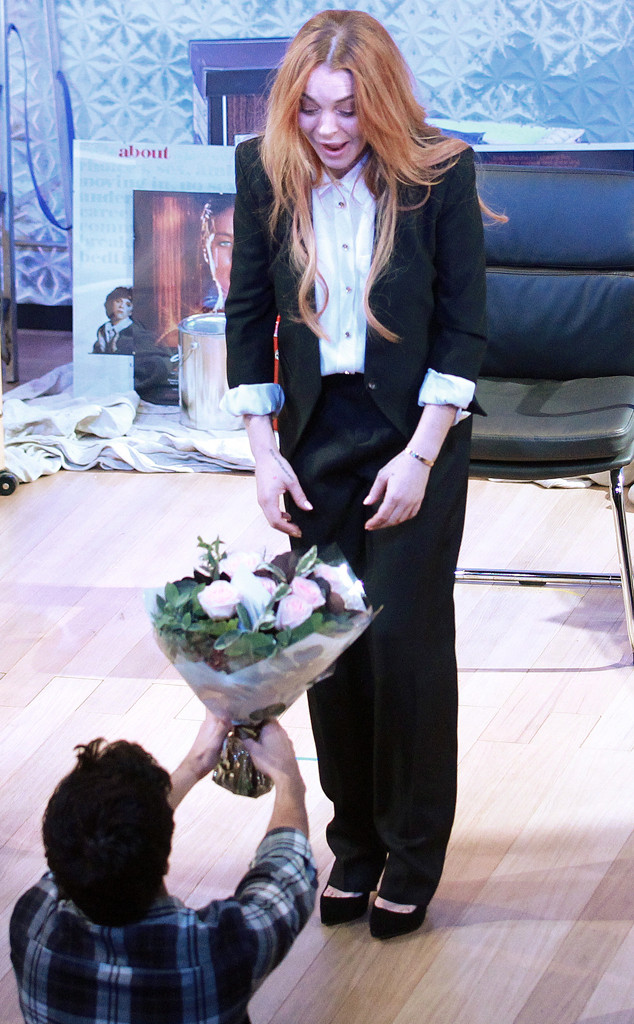 Splash News
It was a big night for Lindsay Lohan.
The actress finally made her long-awaited West End debut tonight as she took the stage in David Mamet's play Speed-the-Plow alongside Richard Schiff, and it seems as though LiLo may have had a rough start. According to a review from The Daily Beast, the star seemed a bit forgetful during a few acts.
"On the first night of previews, a work-in-progress feel is to be expected. But halfway through the second act of Speed-the-Plow, the audience was openly laughing at Lohan's struggle to grasp Mamet's sharp, trademark dialogue," Nico Hines writes, but also added later that "Lohan remained charming throughout."
Even the Internet acknowledges that lines needed to be fed to the star, but many still praised her work and have faith that her performance will improve. As for the production itself, well, that got mixed reviews.
Here's what some Twitter users had to say of Speed-the-Plow's opening night: