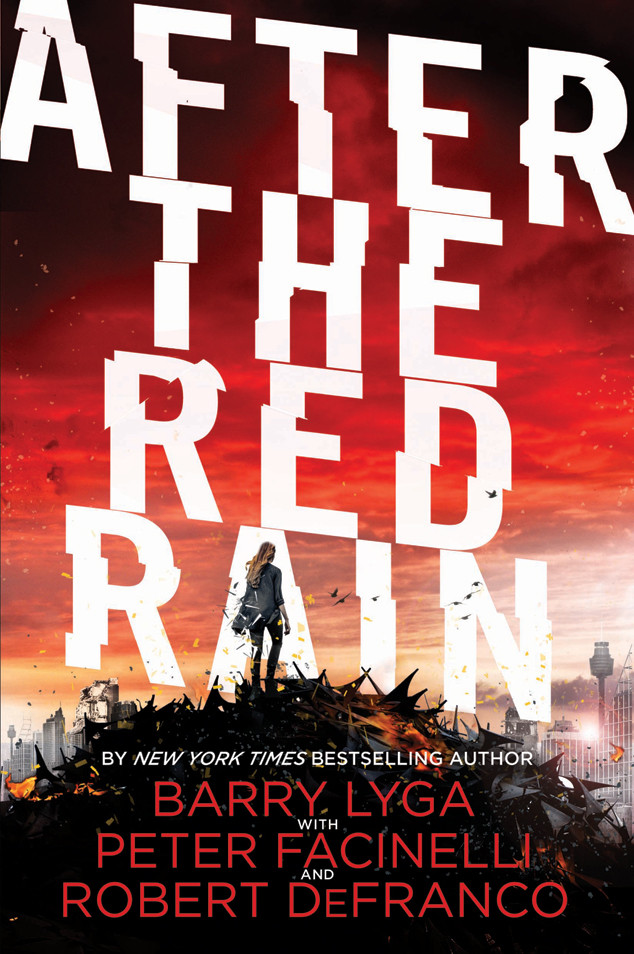 We don't think Stephenie Meyer has anything to worry about, but we're pretty impressed to see Twilight star Peter Facinelli jumping into the world of YA books.
Facinelli has teamed up with Hollywood producer Rob DeFranco and New York Times best-selling YA writer Barry Lyga to release After the Red Rain, a novel set in a future world destroyed by environmental disasters and mass poverty.
And only E! Online has the first look at After the Rain's cover. The white letters of the title are askew and laid over a looming red and black sky. Below, a person is seen standing on a pile of burning rubble while looking toward the city.
"I gained a real respect for the YA genre during my time with the Twilight series," Facinelli exclusively tells me. "I'm excited to offer my own take, and a story I have had the opportunity to co-create."