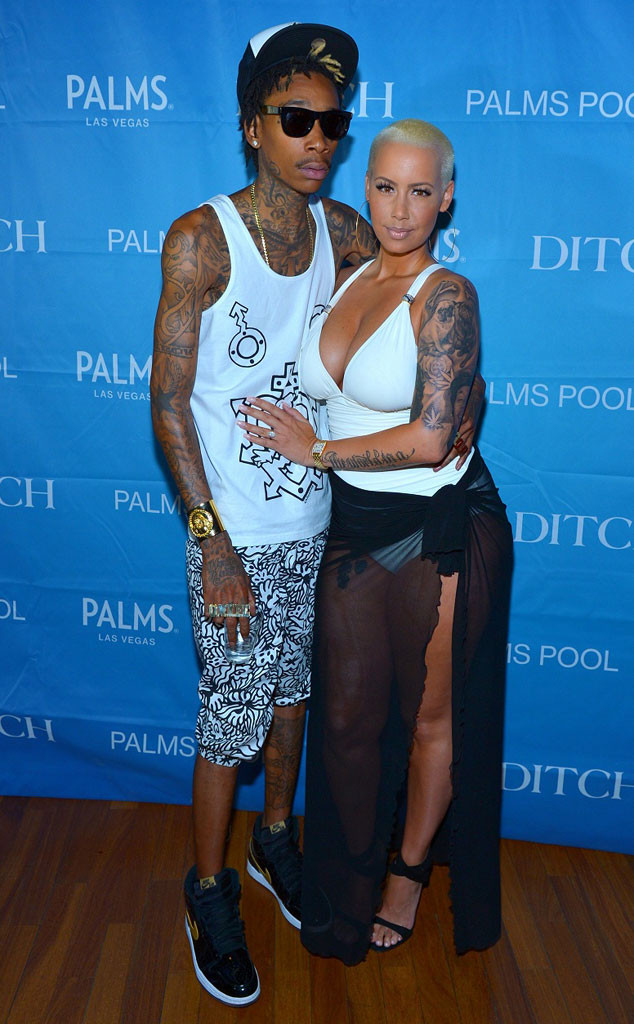 Bryan Steffy (Wire Image) and Joe Fury (9 Group.)
If the news of Wiz Khalifa and Amber Rose's split caught you off-guard, you're not alone.
The two PDA-friendly celebs didn't seem to hint at any trouble in paradise, but following the news of their surprising divorce, E! News learns that the famous pair "have had martial issues for some time now."
"They cared very much for each other but it all happened so fast between having the baby and getting married. They really did not know each other as much as they should have before getting married," a source tells E! News. "They both have not had the best pasts with relationships and when they met each other it was more lust at first sight than love at first sight."