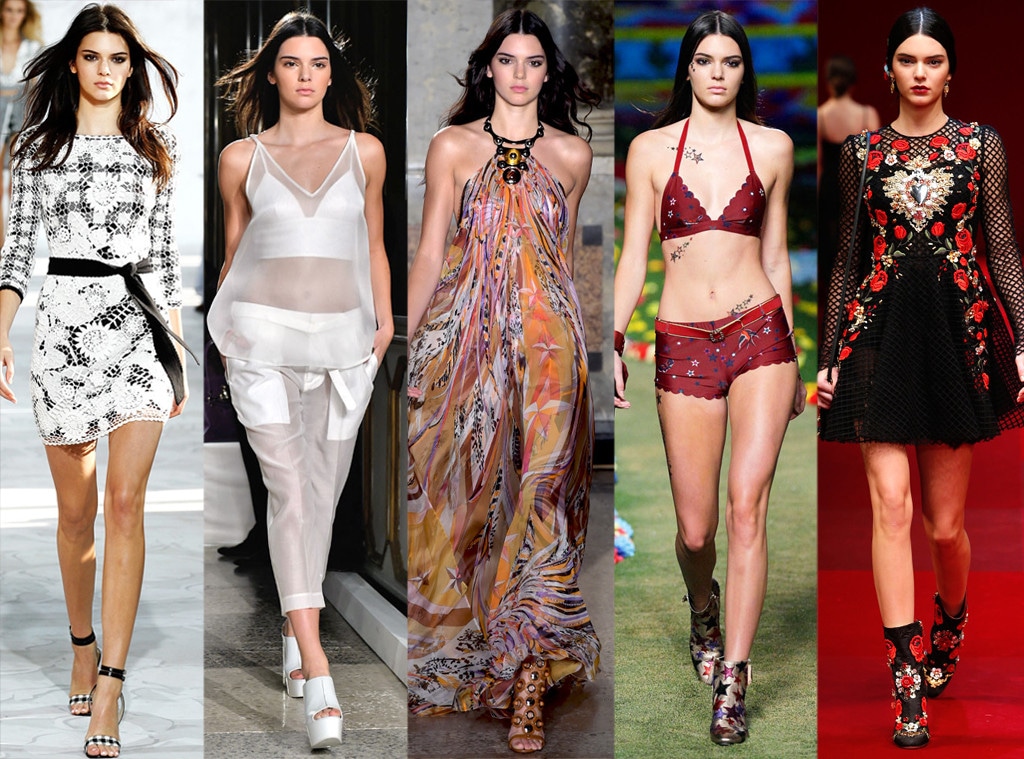 Getty Images
There's no denying it—Kendall Jenner's been crushing fashion weeks around the globe this fall.
So how does the 18-year-old prep for the runway? That's easy: Tea galore! "I usually start my day off with a cup of detox tea," Jenner revealed to E! News. "I have like 12 cups a day."
And when she's not enjoying a cup of lemongrass-green tea blended Kusmi Detox Tea, the E! star is snacking on apples. For Kendall, keeping up her energy is a must. So she eats a clean diet with loads of fruits, vegetables and lean proteins.
Pier Marco Tacca/Getty Images
And as far as fitness goes, Jenner keeps it simple with quick cardio. "I like running," she shared. "I've been trying to get back into it."
Food and fitness aside, there's one beauty secret that Kendall swears by.
"My beauty secret for fashion week is just getting a good amount of sleep," Jenner said. "I feel like I at least need about seven hours, eight hours of sleep to function." An oldie but a goodie!
Dominique Charriau/Getty Images
Whatever her secrets are, clearly they're working. The model, who professionally dropped her last name back in August, took over New York Fashion Week with show-stopping appearances on the runways of Tommy Hilfiger, Donna Karan, Diane von Furstenburg and Marc Jacobs. Fast forward to Milan Fashion Week, and Kendall basically won the catwalk again. We're talking red-hot appearances in Fendi, Ports 1961, Pucci and Bottega Veneta shows. Whew!
As for her latest appearance walking in the Dolce & Gabbana spring 2015 show? Our hearts still haven't started beating again—it was just that good!
And while we're running out of breath rattling off Kendall's lengthy runway resume, the star's still charging full speed ahead (in stilettos, we imagine). Watch out Paris Fashion Week, Kendall's coming for you next!