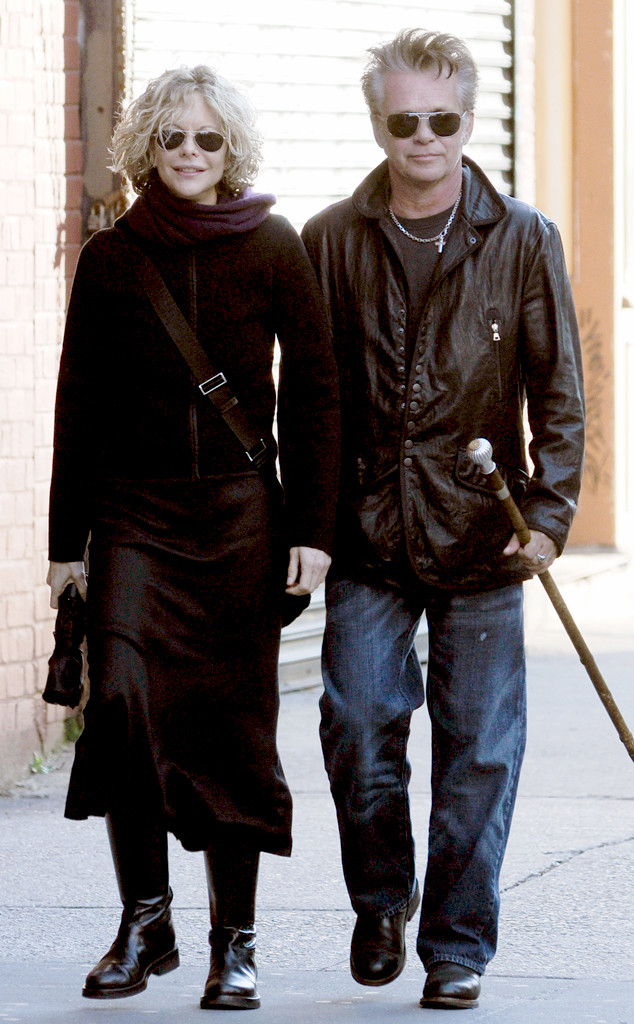 Elder Ordonez/INFphoto.com
Like John Mellencamp sang in his 1982 hit "Hurts So Good," "Sometimes love don't feel like it should." On Wednesday, the rocker spoke out for the first time about his breakup with Meg Ryan. The Indiana-based musician, 62, and the New York-based You've Got Mail actress, 52, dated from January 2011 until August 2014.
"Meg is an angel. She was just an angel sent to me at the right time," he said on SiriusXM's The Howard Stern Show. "We tried to have a relationship for three years—long distance. We'll see what happens."
Distance, it seems, was the main reason for their split.
Mellencamp, who also has a home in South Carolina, told Rolling Stone in December 2013 that he's not a fan of the Big Apple. "I'm too sensitive to live there," the musician said. "I can't see poor people. I can't see the suffering. I can't see the trash on the streets...I'm not leaving Indiana. I'm going to die here."
According to People, the exes "had distance problems during the entire relationship and tried to make it work, but it wasn't meant to be." A source said, "They have opposite backgrounds with different goals."