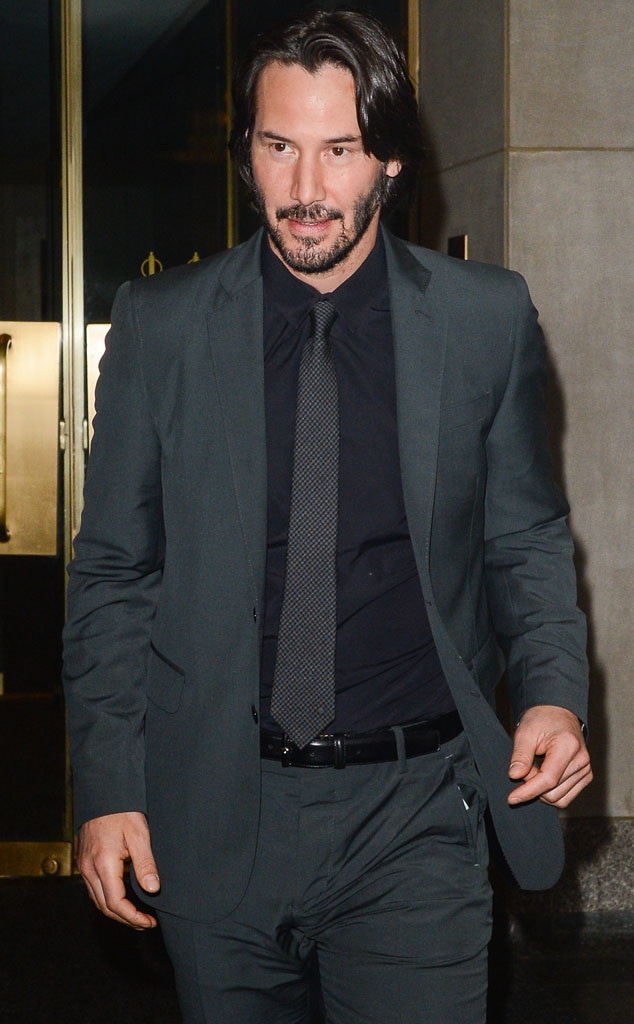 Ray Tamarra/Getty Images
Ladies, unless Keanu Reeves specifically invites you into his home, don't go there.
The Matrix star had not one, but two female intruders at his Hollywood Hills, Calif., home this month, E! News can confirm, and eerily enough, the incidents occured just three days apart.
On Sept. 15, a woman was found inside the 50-year-old's home, a Los Angeles Police Department spokesperson tells E! News. According to TMZ, the woman entered Keanu's home through an unlocked door, got naked and took a shower, then went skinny dipping pool. At this point, a cleaning crew at the actor's home reportedly got suspicious and called Keanu, who in turn called 911.
The woman, like the alleged intruder from three days before, was reportedly taken into custody and sent to the hospital for a mental evaluation.
The initial female intruder, detained from Keanu's home on Sept. 12, was detained after the actor himself reportedly found her sitting quietly in his library. The woman, said to be in her mid-40s, "explained she was there to meet him," at which point the actor "very calmly" and "obtusely" called 911.
A rep for Keanu did not immediately get back to E! News' request for comment.
Obviously, breaking into the Speed star's house is not OK, but if you ever encounter Keanu in the street, go ahead and say hello. During a Reddit AMA last year, the actor was asked if it bothered him when fans said hello, to which he responded, "It's always nice to say hi to folks. You know, it really depends on the moment. Sometimes you have the time to hang out, and other times you don't. But yeah, it's always nice to say hi."
When another fan asked the famously humble star how he avoided some of the pitfalls of fame, he quipped back, "It's easy to stay grounded. The ground is very close. And we walk on it every day."
He's a charmer, that one!  
— Reporting by Lindsay Good & Marc Malkin