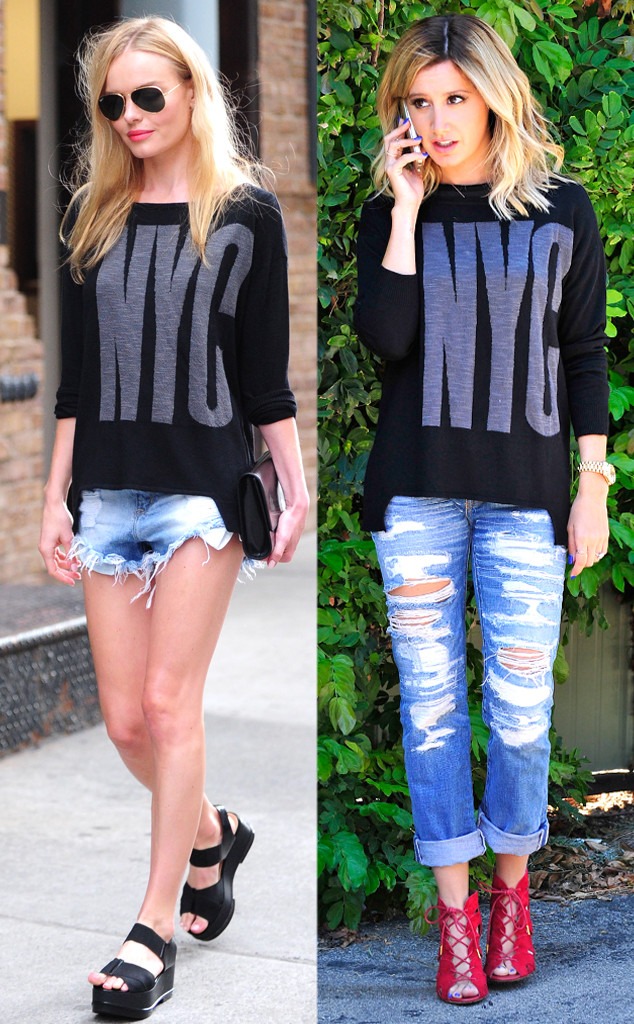 Joey Andrew/startraksphoto.com, Michael Simon/startraksphoto.com
If Kate Bosworth and Ashley Tisdale are supposed to be inspiring us to go out and grab the new Elie Tahari for DesigNation only at Kohl's, it's working.
As followers of the celeb fashion world, we know what Elie Tahari designs typically cost, but this chic and simple NYC-supporting sweater is only 60 bones, leaving you plenty of money to copy the Still Alice star's cutoffs and Mrs. Christopher French's hot red shoes! 
We're always partial to short shorts, but in this case the newlywed's distressed boyfriend jeans are just as perfect of a match. But it might be those strappy, red lace-up bootie sandals catching our eye.
Regardless, it looks like Kate is headed to grab some groceries and Ashley is off to the world's best brunch.
And if it's between cooking and dining out, we always pick the latter. What's your say?
Kate Bosworth vs. Ashley Tisdale