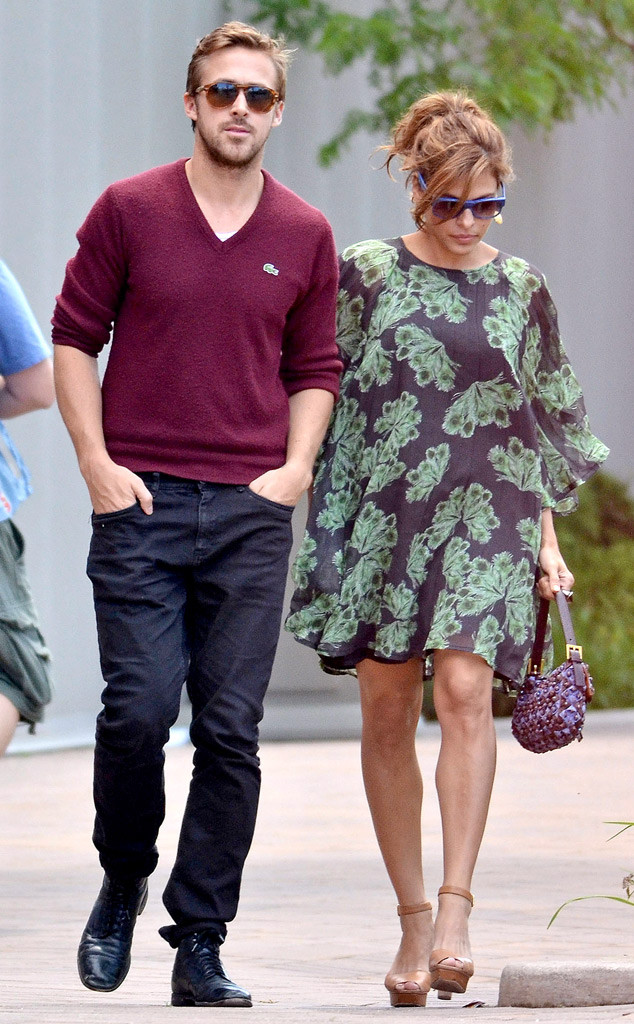 CYYZ/AKM-GSI
Not surprisingly, Eva Mendes and Ryan Gosling haven't quite caught up on sleep yet.
The new parents of a baby girl—name yet to be revealed, existence yet to be officially confirmed by the famously private couple—are doing well but are in fact still getting into the swing of things.
"They're both great, but exhausted," a source tells E! News about the duo. "They know it's going to be a little while before the baby adjusts to a schedule."
While neither dad nor mom has yet to be spotted since welcoming their first child together (and Mendes managed to not be spotted for a couple months before giving birth as well), Goslings' mom and sister were seen arriving at their house for a visit last Wednesday. 
Both Gosling's mom, Donna, and Mendes' mother, who's also Eva, "are still in and out" to help, "but less so," our source says. "Ryan and Eva are getting more confident in doing things themselves."
And perhaps most adorable, Gosling "is infatuated with the baby," the insider adds.
The proud pop has been from day one, it sounds like, considering he and Mendes filmed their daughter's first bath for posterity and we've been told that the actor has been "very hands-on," changing diapers and rocking the baby to sleep at night.
Aw, hey, baby girl.
But while it sounds as though the Crazy Stupid Love star is doing a fine job getting accustomed to fatherhood, happily there's been no real indication that he'll follow through with that threat he made way back when and quit acting.
"I'd like to be making babies but I'm not, so I'm making movies," Gosling told the London Times in 2011. "When someone comes along, I don't think I'll be able to do both and I'm fine with that. I'll make movies until I make babies."
He has taken a bit of a break since his second film with Drive director Nicolas Winding Refn, the violent drama Only God Forgives, opened to mixed reviews last year, but he's in Terrence Malick's as-yet untitled next epic that's supposed to come out in 2015, and he's attached to star in the 1970s-set crime thriller The Nice Guys.
So maybe he can just multitask.
—Reporting by Beth Sobol