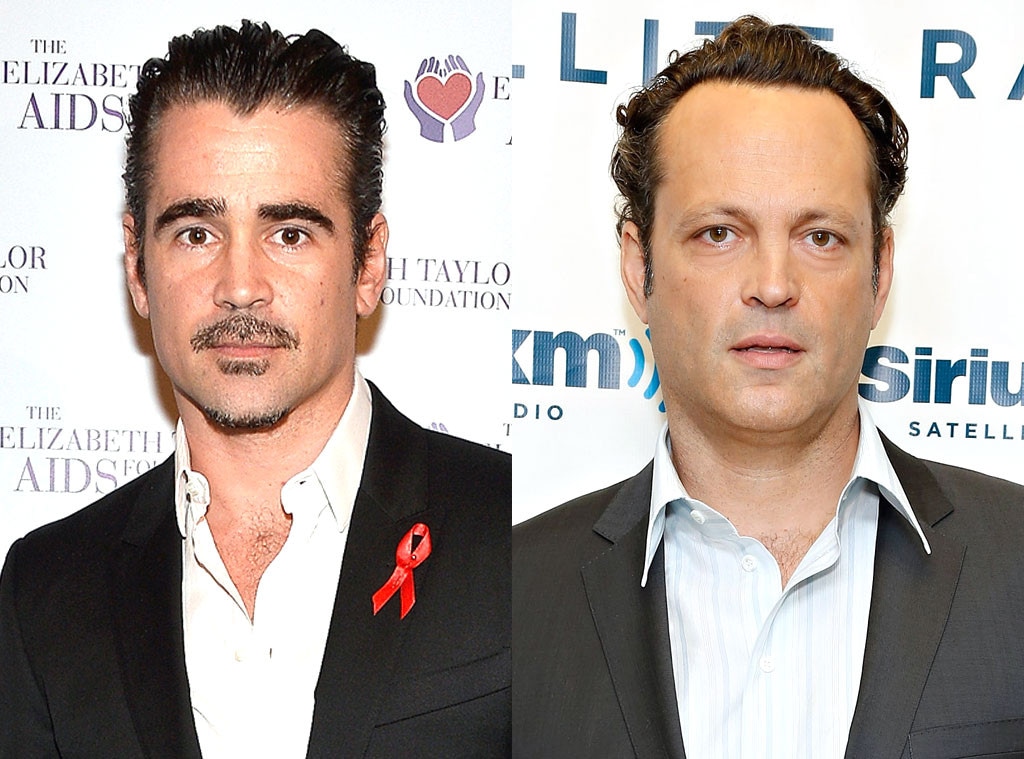 Getty Images
It's finally official: Colin Farrell and Vince Vaughn will star in True Detective season two. HBO made the announcement today, Sept. 23.
Justin Lin, who recently helmed the Scorpion pilot, will direct the first two episodes of the eight-episode second season. Production will begin later this fall in California. The official logline from HBO: "Three police officers and a career criminal must navigate a web of conspiracy in the aftermath of a murder."
Creator Nic Pizzolatto is once again penning the HBO series.
Farrell will play Ray Velcoro, a "compromised detective" who is torn between a corrupt police department and the mobster who "owns him." Vaughn will take on the role of Frank Semyon, described as a career criminal who may lose his empire after his attempts to move into legitimate business are upset by the murder of a business partner.
 Still missing? Two other police officers, including a female lead. Mad Men Star Elisabeth Moss is said to be in the running. Other news outlets have named Jessica Biel and Rachel McAdams as potential stars as well. The Killing's Michelle Forbes may also be involved. And then there's Taylor Kitsch, who was reportedly up for a role at the same time Farrell's name first surfaced. HBO said more casting will be announced as its confirmed, so don't consider the Friday Night Lights veteran out of the running just yet.
Farrell was rumored earlier this summer and confirmed his involvement to a UK outlet over the weekend. In the US, he's appeared on Scrubs.
Vaughn was also rumored over the summer. He got his start on TV with roles on China Beach and 21 Jump Street. Other TV gigs included Sex and the City and Doogie Howser, M.D.
In July, HBO's Michael Lombardo said casting would break any moment. Two months later, here we are. He also praised the new season. "The two scripts we have are, I hate to jinx it, but are more exciting than the first season. He's blown us away with the first two episodes," he said, referencing Pizzolatto.