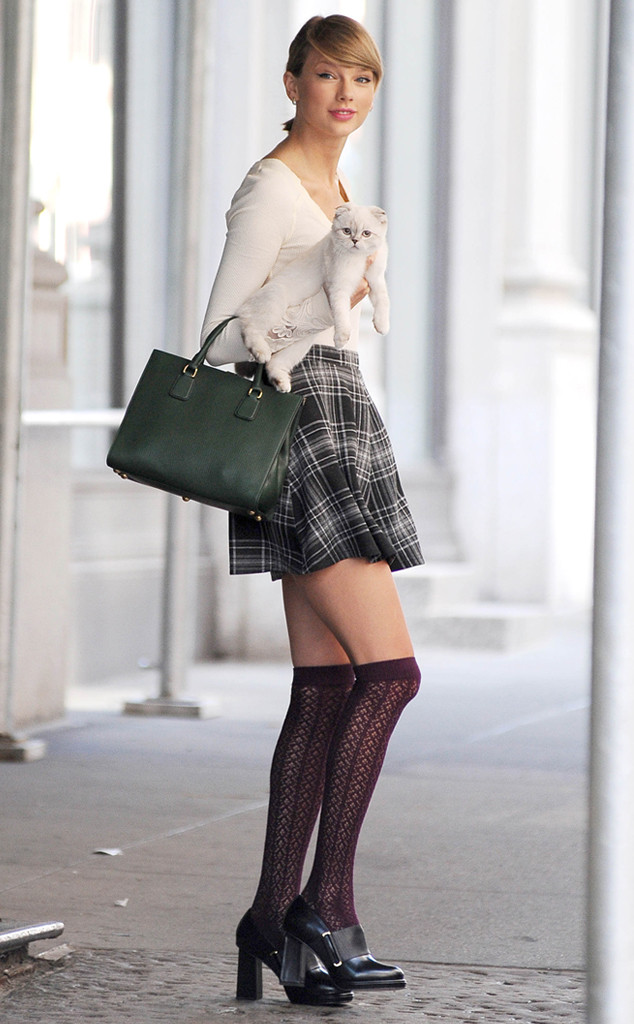 Humberto Carreno/startraksphoto.com
Taylor Swift has done it again.
The super-sweet pop star, who is known for her kind gestures, invited 35 of her loyal Swifties to her Los Angeles home on Saturday for a secret listening session of her upcoming album 1989, sending her faithful fans into a state of shock (and T.Swift bliss!) after they were given the surprise of a lifetime: a chance to meet their idol.
A number of Taylor's fans shared pics from their special day on social media in addition to detailing the afternoon on Tumblr.
According to the posts, the handpicked fans, who had no idea what was about to happen, met at a church where they were checked by security before being escorted to the singer's home.