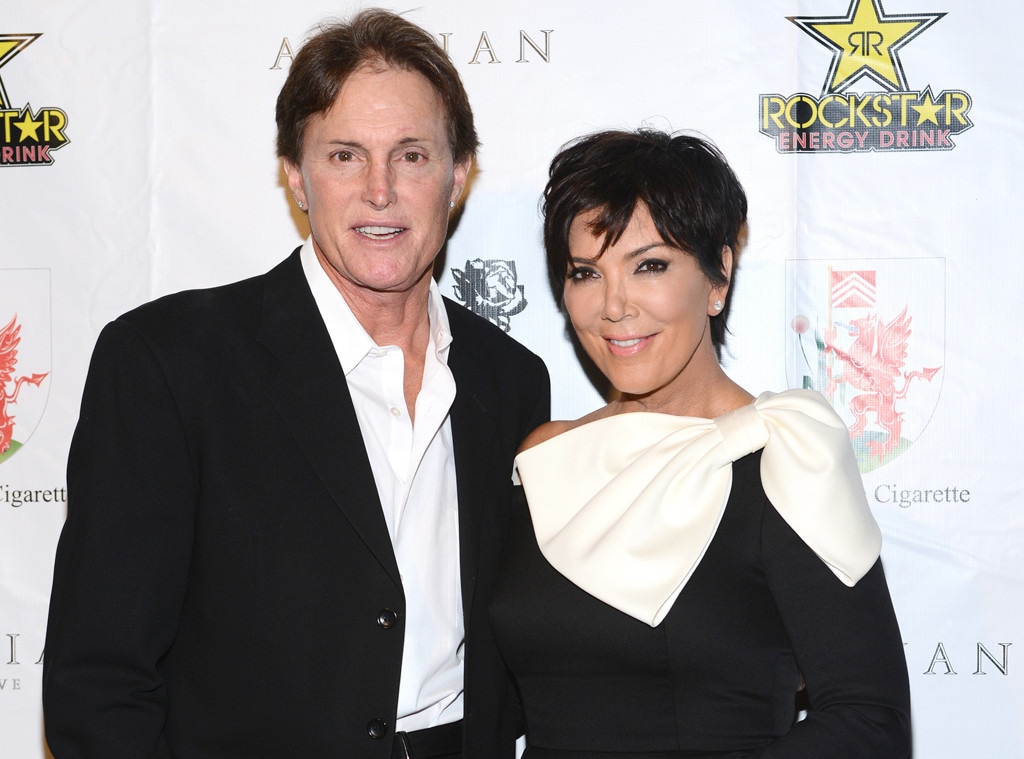 Araya Diaz/Getty Images
Kris Jenner and Bruce Jenner apparently continue to be much happier living apart.
Kris has filed for divorce, 11 months after the Keeping Up WIth the Kardashians stars revealed that they had separated.
The still-friendly duo marked their 23rd wedding anniversary on April 21 and continued to spend a lot of time together post-split, with Bruce being based in Malibu instead of at the Jenner family homestead in Calabasas, Calif.
"Happy Anniversary to one of the most amazing men I know!!!!" Kris wrote to Bruce at the time.
According to court documents filed Sept. 22 in Los Angeles Superior Court and obtained by E! News, Kris cited the ever-standard irreconcilable differences as the reason for the breakup. She requested joint custody of 17-year-old daughter Kylie Jenner, the only minor left in the Kardashian-Jenner brood.
She listed their date of separation as June 1, 2013.
When they acknowledged their separation in October, the parents of two kids together (plus four on her side with first husband Robert Kardashian, while Bruce has four other children from his first two marriages) told E! News that they were "living separately and are much happier this way."
"But we will always have much love and respect for each other," they said. "Even though we are separated, we will always remain best friends and, as always, our family will remain our number one priority."
"I would rather have him in my life as a friend than not in my life at all," Kris also said during her Oct. 30 podcast a few weeks after the split news broke.
Bruce walked Kim Kardashian down the aisle in May when she married Kanye West in Italy, and he and Kris continue to celebrate their family's milestones together.