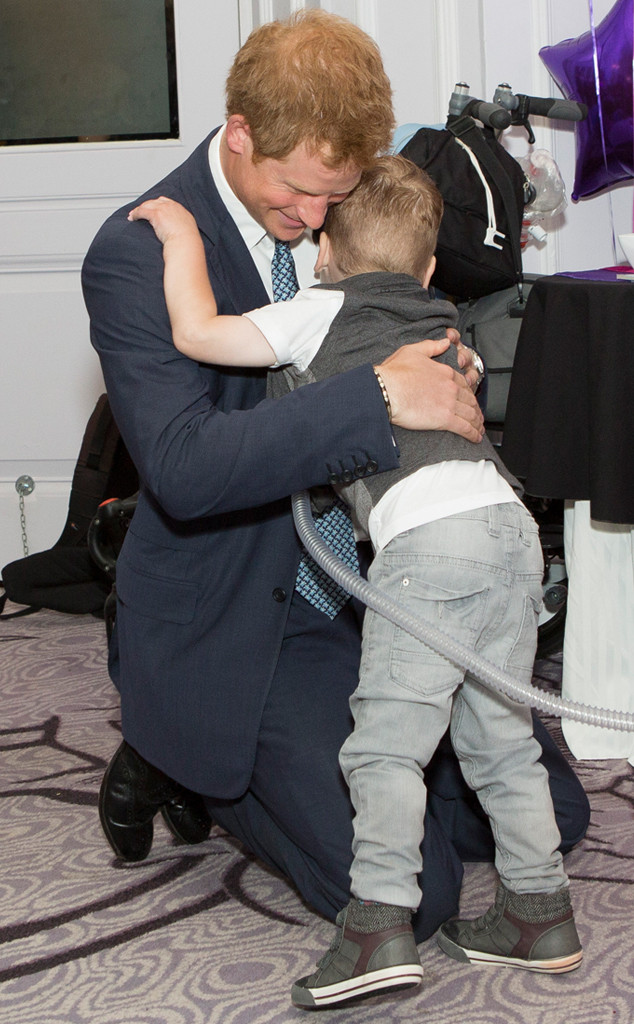 Doug Seeburg/The Sun/PA Wire
Prince Harry attended the WellChild Awards today in London to meet with seriously ill kids and brighten their days.
The 30-year-old royal wasted no time chatting with youngsters who are battling various sicknesses.
Harry had an instant connection with a 4-year-old boy named Carson Hartley, who reportedly ran up to Harry and grabbed onto his leg! After the warm welcome, Harry and Carson chatted and hugged during a super-adorable photo op. Harry also learned about Carson's heart defect, which forces him to travel with a portable ventilator at all times.