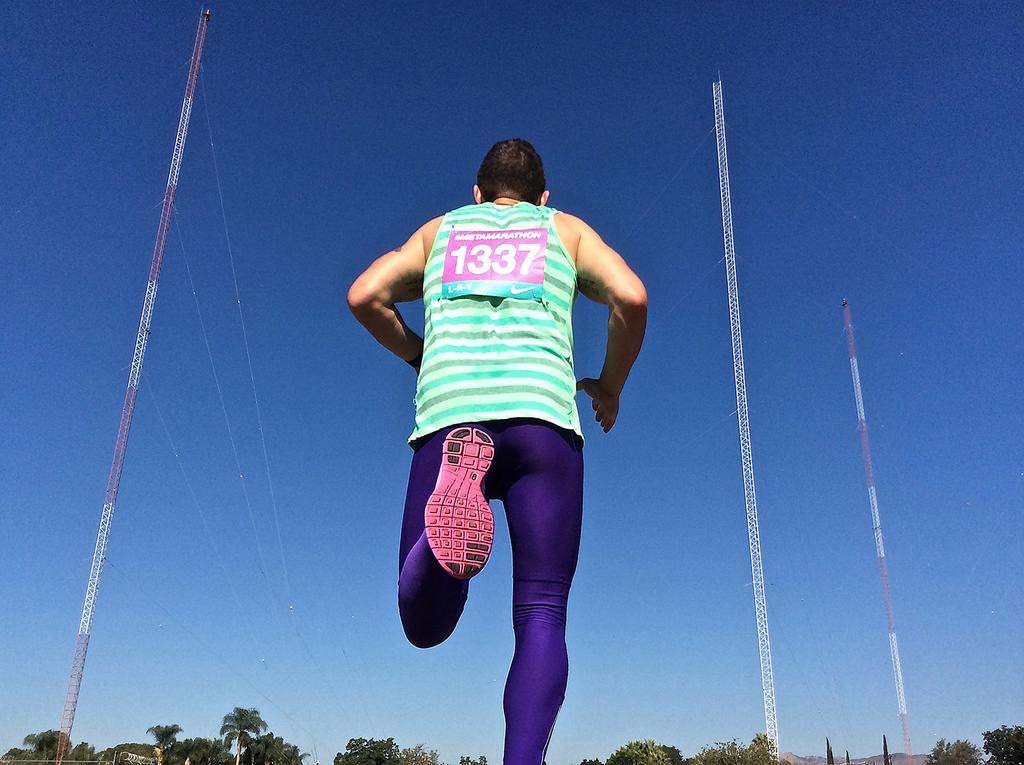 Twitter
Shia LaBeouf just announced his latest foray into the world of performance art: #Metamarathon.
The actor has been posting his running routes through his Nike+ app on Twitter over the recent weeks, and now it's finally been revealed exactly what the cryptic messages were for.
After spelling out the art exhibit's aforementioned title, Shia took to Twitter to share one definition of the word "run."
"Run: to move swiftly on foot, to PROCESS or execute a PROGRAM or instruction, an unbroken series of PERFORMANCES," he wrote.
Oh boy.
And after that, he tweeted the big news: "#METAMARATHON at the @Stedelijk Amsterdam 09.25.14."
So maybe this explains the recent onslaught of skintight neon running attire? Let's hope so.
The museum, which focuses on modern and contemporary art, responded to the actor by exclaiming, "It's happening!"
They also shared a few details about the event, namely that LaBeouf "will #metamarathon walk around the building of the Stedelijk Museum," and that "visitors are invited to join...running shoes are optional."
The museum also confirmed that LaBeouf collaborated with Nastja Säde Rönkkö and Luke Turner—whom he's worked with in the past—for the one-off performance.
And while there's little info about the upcoming project out now, based on his previous antics, it's safe to say that the former Disney star's new installation will be a head scratcher…to put it lightly.
The curious case of Mr. LaBeouf began earlier this year when he was called out for plagiarizing comic book creator Daniel Clowes.
He defended the claims, saying that his work was "meta-modernist performance art" and that "all art is either plagiarism or revolution."
Then, at the International Film Festival Berlinale, Shia's wacky behavior landed him in the headlines once again when he walked out of a press conference for the film Nymphomaniac.
LaBeouf then caused quite a stir when he walked the red carpet at the premiere wearing a tuxedo and a paper bag over his head with the words "I Am Not Famous Anymore" written in big, bold letters.
But let's not overlook the actor's strange L.A.-based art installation, "#IAMSORRY," where he sat silently in a room while viewers did their best to engage him with an array of "implements."
Only time will tell if he's sorry about his latest endeavor…