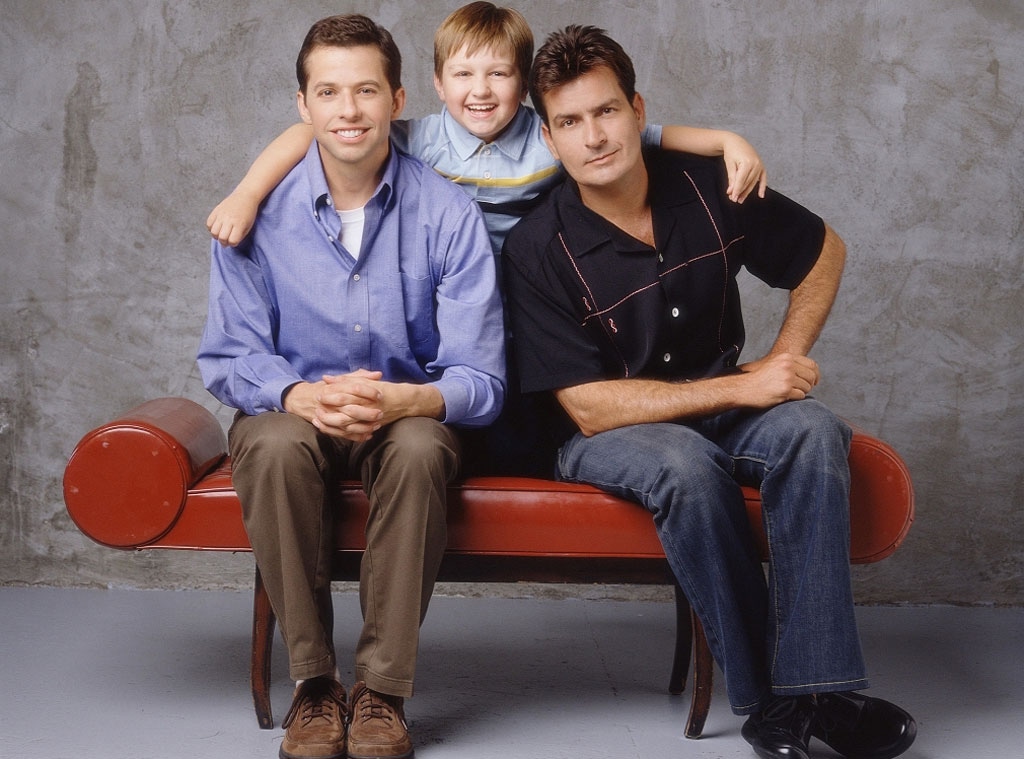 CBS
Would Charlie Sheen return to Two and a Half Men?
"The chances would be 100 percent," Charlie himself exclusively tells E! News. "If they want to do it."
Apparently, it's a pretty big "if."
Although TV Guide Magazine reported earlier today (with a direct statement from Sheen himself) that the actor had reached out to Two and a Half Men to return to the series, sources now tell E! News that there is no truth to Charlie's statement.  "Charlie has not had any conversations with the Two and a Half Men producers regarding a return. There has been no back and forth."
Still, Charlie is definitely…interested.
In an interview today with E! News discussing the fate of his FX series Anger Management (more on that later), Sheen had this to say about a potential comeback to Two and a Half Men, the show that he famously was fired from in 2011 after a public meltdown in which he lashed out at producer Chuck Lorre:
"I just want to do it classy," Sheen says of the return he's hoping for on Men. "I want to do it in a way that still services what the show is today, and also honors what it was when I was there. Who knows? I'm sure they are over there right now, pen to paper, trying to figure something out. If it's not done properly, then there is no reason to do it. But it's a pretty smart group over there and I'm sure they will figure something. Something that makes sense to everyone."
Earlier today, Charlie's rep told E! News, "a balloon was floated so to speak..And everyone kind of went hmm, that could be kind of interesting. And that is the state where it is at."
Bottom line: Charlie Sheen wants to return to Two and a Half Men. But at this point, it sounds like a one-way conversation.
When we asked Lorre last month about the possibilty of Sheen coming back, he said it wasn't on his radar. "We haven't discussed that, really," Lorre explained. "We've been really focused on finding a storyline that puts Jon and Ashton front and center in a really interesting, provocative, hopefully funny story. That was our priority going into this year, was to do a storyline that puts these two guys right in the middle of it. So outside characters will come in as they do, but that's not the focus."
Men will be doing a storyline this season in which Alan (Jon Cryer) and Walden (Ashton Kutcher) get married so that Walden can adopt a baby.
We've also already seen Charlie's "ghost." Who was played by Kathy Bates. She won an Emmy for it.
Two and a Half Men kicks off its final season on Oct. 30 on CBS.
—Additional reporting by Claudia Rosenbaum