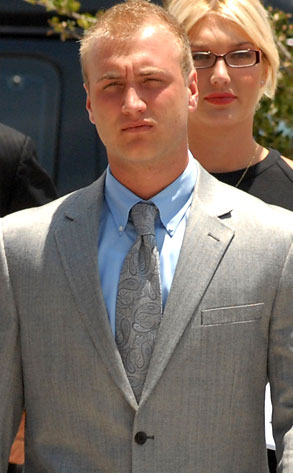 Tim Boyles/Getty Images
Nick Hogan is drifting to jail.
Angst-ridden, but appearing ready to accept his fate, the son of pro-wrestling legend Hulk Hogan pleaded no contest today to a felony charge of reckless driving involving serious bodily injury. The plea, entered in a Pinellas County, Fla., courtroom, stemmed from an August car crash that left passenger John Graziano in critical condition.
"Every single day I think about the accident…and pray for John every chance I get," said Hogan, whose real name is Nick Bollea. "There will never be a day in my life where I ever will forget this. I know for a fact that I've apologized to the Grazianos…I do genuinely mean that, I'm terribly sorry."
But Judge Philip Federico showed little mercy, sentencing the 17-year-old to eight months in county jail along with five years' probation and 500 hours of community service for drag-racing under the influence of alcohol and causing the Aug. 26 wreck.