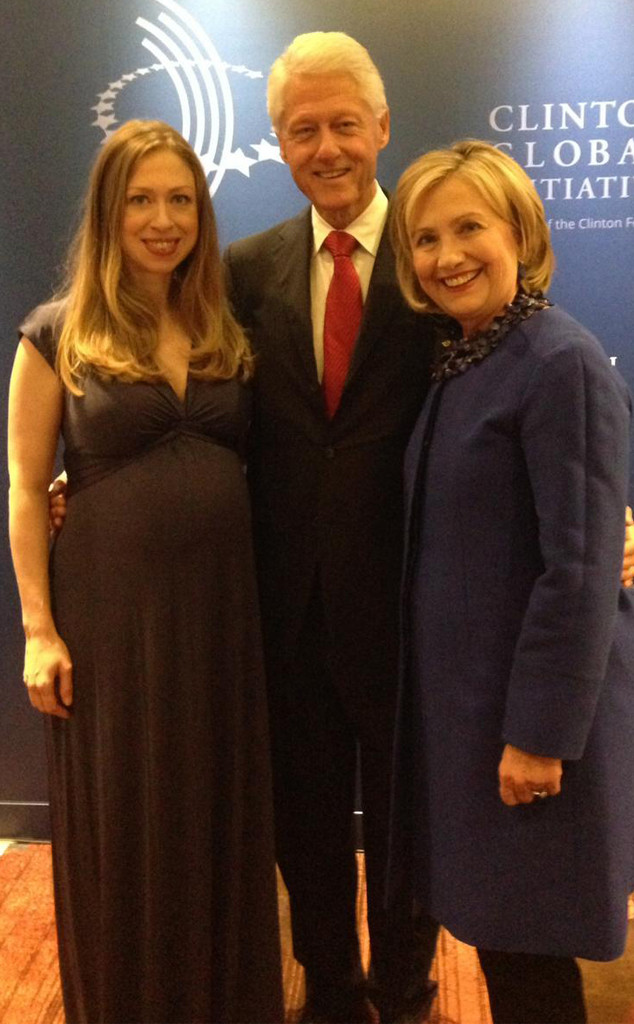 Twitter
It's only a matter of days before Bill and Hillary Clinton become first-time grandparents!
The two were joined by their very pregnant daughter, Chelsea Clinton, at the 8th Annual Citizen Awards in New York City which kicks off the 10th Annual Clinton Global Initiative Meeting.
Chelsea's bun in the oven seemed to be the topic of conversation throughout the star-studded ceremony, hosted by Seth Meyers.
Meyers playfully assured the audience that should Chelsea go into labor during Sunday night's event and former President Clinton have to leave, "Al Gore is waiting in the wings, ready to step in for old times' sake."