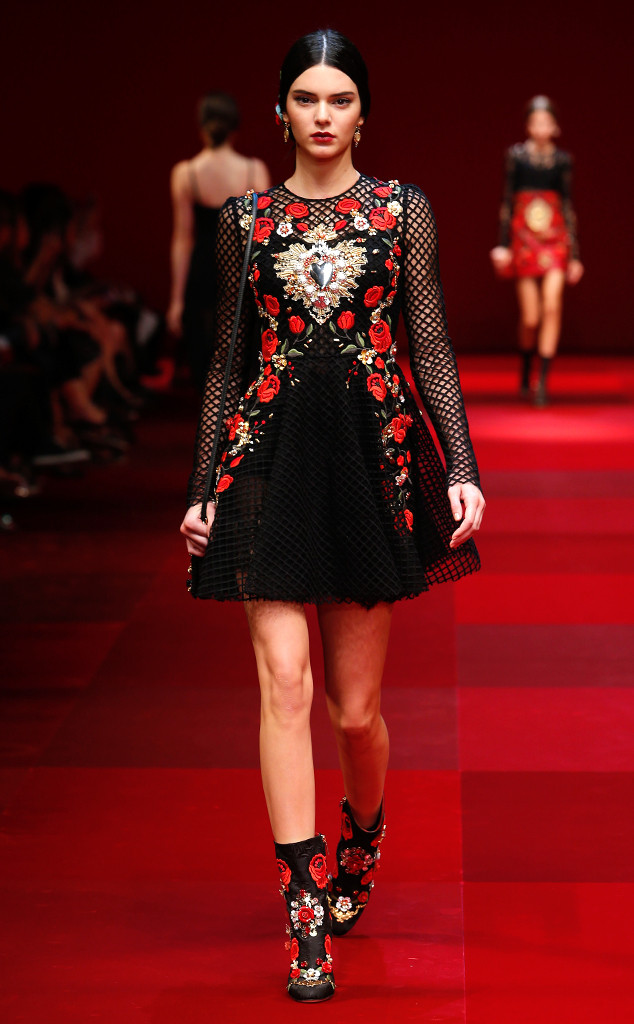 Courtesy Dolce & Gabbana
Kendall Jenner might as well make the runway her new home!
The Keeping Up With the Kardashians star appeared in yet another Milan Fashion Week show Sunday afternoon.
Her first look from Dolce & Gabbana's Spring 2015 collection was a vibrant black dress composed of red roses and a giant heart accent. With bright red lips and matching shoes, the 18-year-old quickly grabbed the attention of many attendees.
But while her first outfit was quite impressive, it was her final look that grabbed the most praise from her family.
Wearing bright red, high-waisted briefs, a black tank-top and a classic white button-down, Kendall led all of the models for a dramatic final walk.
"Dolce & Gabbana finale," she wrote on Instagram with a video of her walk. "front and center #SQUAD"