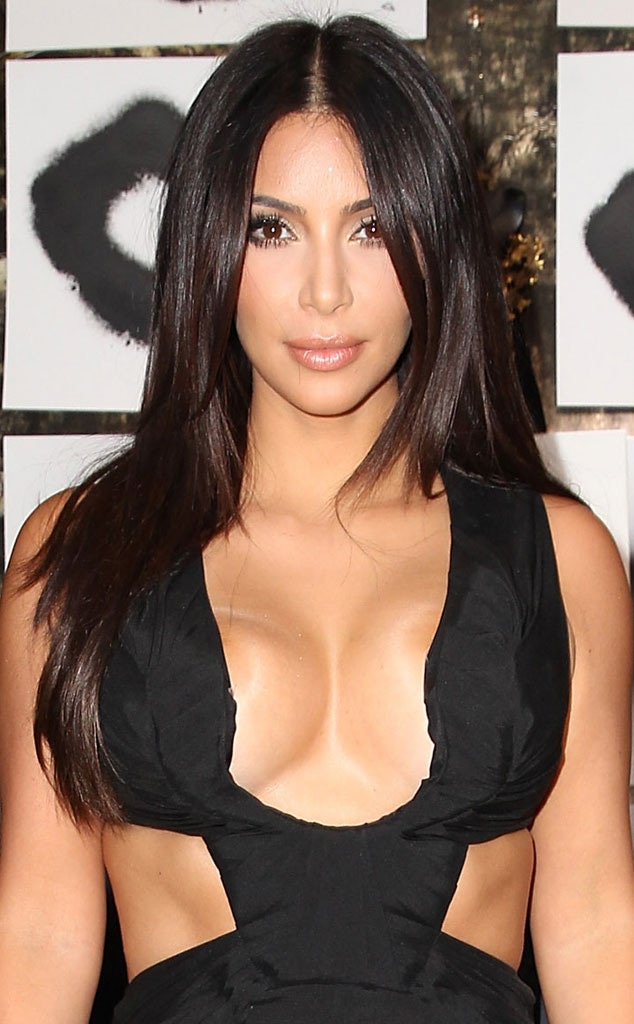 Jonathan Leibson/Getty Images for VIOLET GREY
UPDATE: Even more celebs were targeted in the new nude photo leak, including Rihanna, Gabrielle Union and Meagan Good. The latter actress issued a response.
__________________________ 
Kim Kardashian, Vanessa Hudgens, Avril Lavigne, Leelee Sobieski and Lake Bell may be the latest celebrities to have naked and other racy photos leaked online.
Nude pics, most of which appear to be selfies, of women resembling them were posted on Reddit and Twitter early on Saturday, about three weeks after revealing images of stars such as Jennifer Lawrence, Kate Upton and Kirsten Dunst, were distributed online as part of a massive celebrity nude photo leak.
Kardashian's rep declined comment. Spokespeople for Hudgens, Lavigne, Sobieski and Bell had no immediate comment. It is unclear if the photos resembling the stars are authentic or if and how the celebrities were hacked.
The first nude pic leak, which took place in late August and contained real personal selfies and other images of Lawrence and Upton, drew the FBI's attention and spurred an investigation by iCloud file-sharing service operator and iPhone manufacturer Apple.
In 2007, Hudgens was targeted in a nude photo scandal and the actress, who had at the time just appeared in Disney's High School Musical 2, apologized for posing for the racy pics. More naked images of her surfaced online several times over the next few years.
Kardashian was reportedly one of several stars who had personal information, such as credit reports, stolen and posted by hackers in 2013.
The Keeping Up With the Kardashians star has often shared revealing selfies and has posed nude for professional photo shoots, whose images were not part of the latest leak.
She appears naked in a recent issue of British GQ and also stripped down for husband Kanye West's "Bound 2" music video in 2013 and for W magazine in 2010. Kardashian has also shared many NSFW pics on social media and is planning a book about selfies.
Responding to the first nude photos leak, Apple had earlier this month confirmed there had been a "targeted attack" on "certain celebrities," rather than a widespread security breach affecting all users. The company's CEO, Tim Cook, said stars' iCloud accounts were compromised. He said the stars were either victims of phishing scams or had had their passwords stolen because hackers had guessed their security questions correctly.
Cory Allen Contemporary Art and artist XVALA had planned to showcase the nude photos leaked last month in an exhibit, saying that "transforming those images to canvas presents them in a different light. It makes them real." They later canceled the plan.
"People were identifying with Jennifer Lawrence's and Kate Upton's victimization, much more than I had anticipated, which is powerfully persuasive," the artist said.