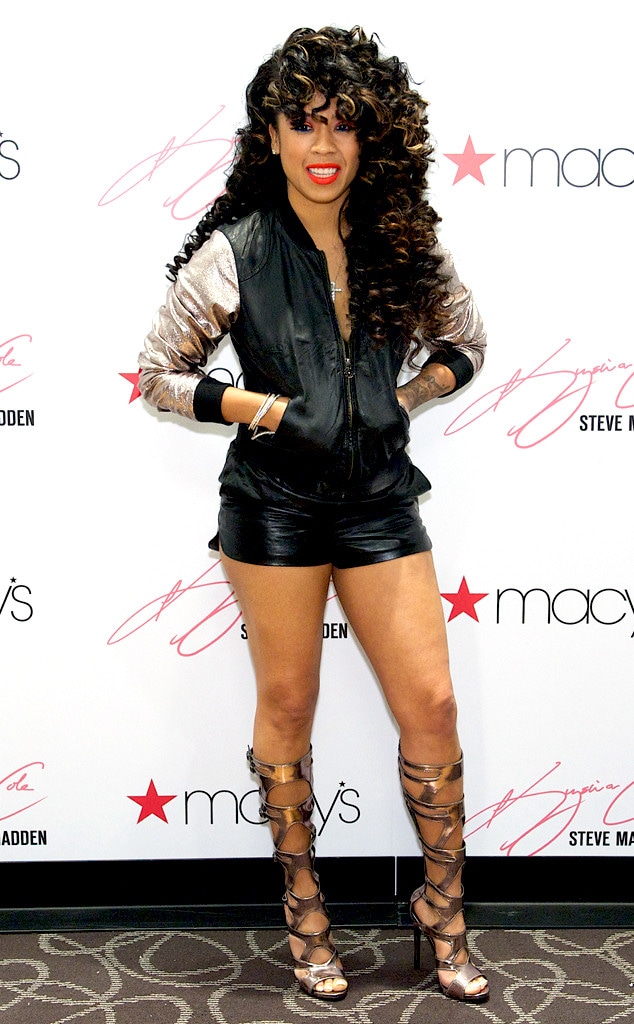 Courtesy Macy's
Trouble at Birdman's nest this morning!
Keyshia Cole was arrested at 5:20 a.m. Friday and booked for misdemeanor battery at the LAPD's Van Nuys Station, according to public records—allegedly because she got into a fight with another woman at the home of the Cash Money Records co-founder, whom she's rumored to be dating.
Cole was released from custody at 12:25 p.m. after posting $46,000 bail, $26,000 for one count and $20,000 for another.
Per TMZ, which first reported that the singer got to Birdman's condo at around 5 a.m. and an altercation ensued, Cole was arrested for battery and an outstanding reckles driving warrant, hence the two charges. 
There's been no word from Cole's rep yet, but upon her release she proceeded to blow up Instagram, first with a selfie with her dog, captioned, "Me and my LolaMae!! She knows my [heart]."
She also posted the following perhaps-not-so-cryptic messages, considering the reported rift with Birdman, whose real name is Bryan Williams: "Ni--az be like 'WTF I gotta lie for' and still be lying," followed by an array of weepy emojis and the caption "Silly rabbit," and then "My Real And Your Real Ain't The Same That's Why We Don't Click," the message pic captioned, "Fake. Just a fake."
Sounds as though she had a few things to get off her chest.
And yesterday, before the alleged fight, Cole posted this:"Sometimes you just have to bow your head, say a prayer and weather the storm," with the caption, "Word."
Amen.
Cole is technically still married to NBA player Daniel Gibson, though she revealed in March that they had split up after less than three years of marriage and she told TMZ in June that she was gearing up to file for divorce. They have a son, Daniel Jr., together.