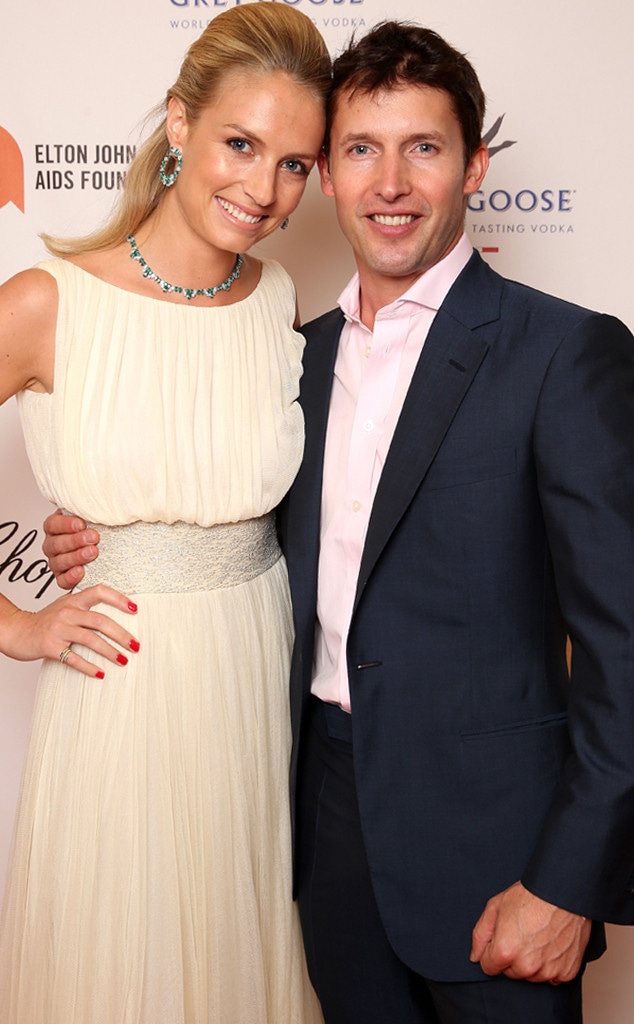 Chris Jackson/Elton John AIDS Foundation/WireImage
It's official!
James Blunt celebrated his wedding to British socialite Sofia Wellesley in Majorca on Friday in front of close friends and family.
According to the Daily Mail, the singer got married in a private ceremony at a London registry office on Sept. 5, just one night after the couple attended Elton John's annual End of Summer party in Windsor.
A source tells us that the Spanish celebration took place between noon and 2 p.m. local time and that the party took place on the estate of Marsana—a large (and stunning!) property owned by Sofia's mother, Corinne Vaes.
The newlyweds left the venue in a bronze VW Beetle and seemed blissfully in love as they drove off with the convertible top down.
The blushing bride looked at her new husband as they rode in style, and even played with the back of his hair during one PDA-filled moment in the drive.
An eyewitness tells us that Sofia was a "gorgeous bride" and "looked amazing in her gown."
Sofia, whose father is Lord John Henry Wellesley, has been dating the crooner since 2012 and became engaged to James in 2013.
She is the granddaughter of the Duke of Wellington and graduated law school from the prestigious Edinburgh University.
Sofia currently works as a legal consultant for a London-based law firm.
In an interview with the Mail, James opened up about his relationship to the blonde.
"It takes a strong person to be able to deal with somebody working in music. It's hard when you're with somebody and you become embroiled in something just because you were seen standing next to someone else.
He continued, "It takes a tough person to deal with that and I'm lucky to have her."